Fynzo NPS® Software is your company's growth hack tool
The NPS tool helps you create NPS Surveys, collect responses from your customers, analyze the responses, gather insights from your NPS score, and improve it for increased customer satisfaction.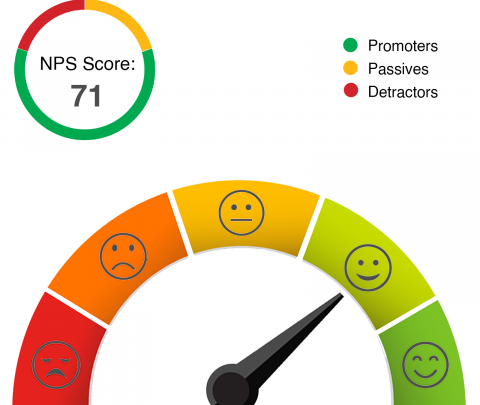 An NPS Software trusted by over 100,000+ customers!
1 million+ NPS Surveys submitted every month.
Fynzo Survey- the best NPS Tool
Establish your business with the help of the finest customer satisfaction scores used by  of companies all over the world. Receive feedback regularly and improve your NPS for enhanced customer loyalty.
Your goal is to transform your customers into promoters of your company! With this easy-to-use Net Promoter Score software your customers will be willing to fill out surveys for you.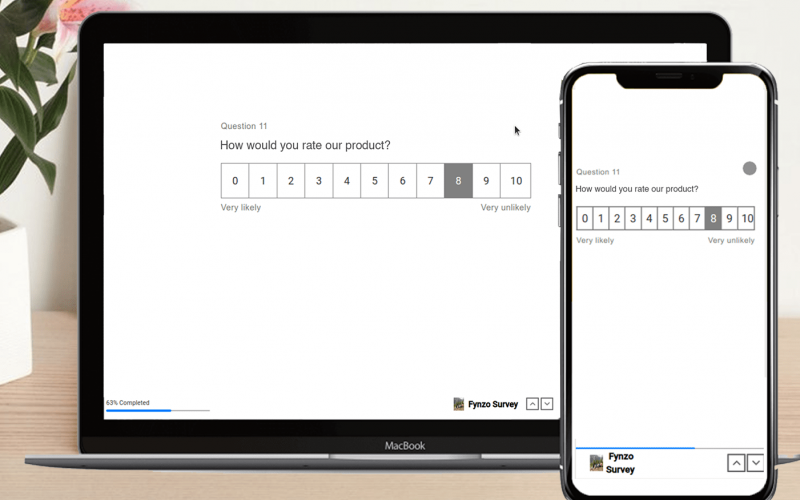 Collect NPS survey responses anywhere, anytime!
Reach out to all your customers, no matter where they are based at the moment. Fynzo's online NPS survey tool make it easier to collect accurate scores that help to derive actionable insights!
Mobiles, tabs, PC
Email
Text/ SMS
Social media apps
Embed in your website
And so much more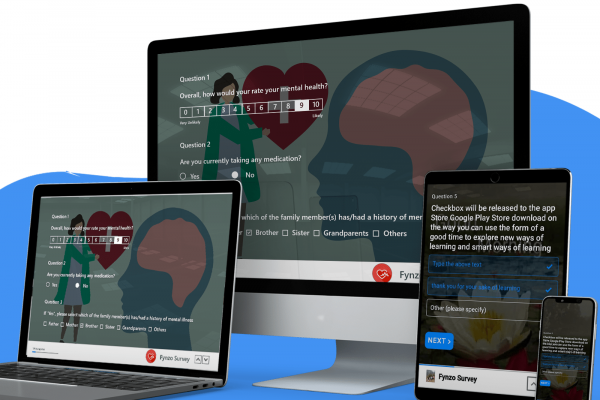 Receive trustworthy insights on the collected data
Want to get the answers you need from your customers?
Get your Score on our NPS survey tool and find out what your customers think of your company.
The tool gives you suggestions that you apply to improve your customer satisfaction and hence your business.
Fynzo NPS tool integrates perfectly with your favourite apps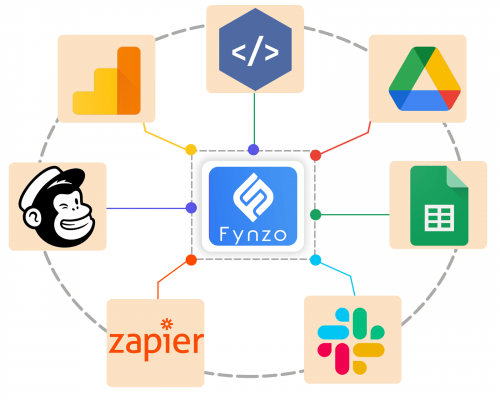 How Net Promoter Score work?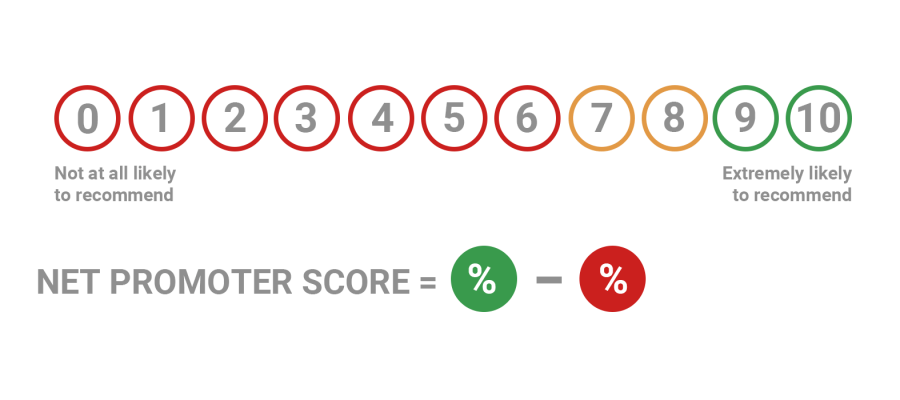 NPS is calculated by asking the customers one simple survey question: "How likely are you to recommend our (product/company/service) to others?" The likelihood of the respondent to recommend that company to their friends, relatives, and family can be determined in this way. The customers rate the company/product on an opinion scale ranging from 0-10, 0 being highly unlikely and 10 being extremely likely.Create NPS surveys with these scales.
Types of customers based on their response: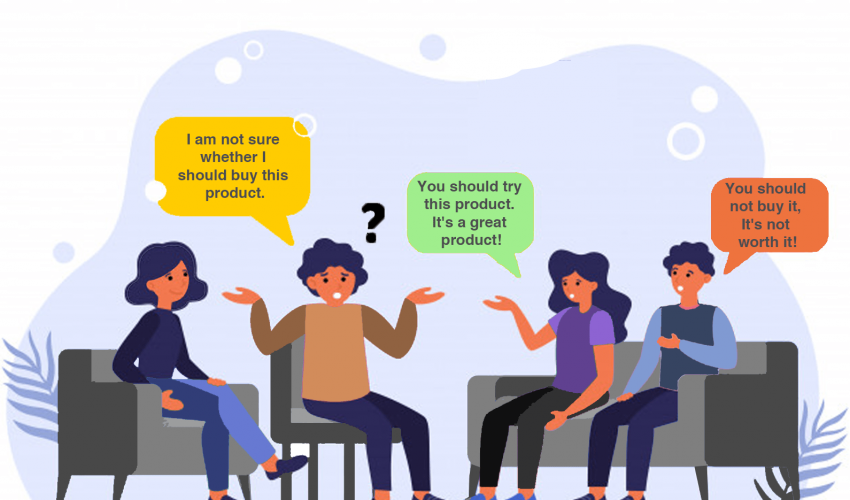 Depending on the score assigned in an NPS platform, the customers are classified into three distinct categories:
→ Promoters – The respondents who submitted scores 9/10 in the NPS survey tool are segregated as the enthusiastic promoters of the company. They are the ones who tend to recommend the company or its products to their friends and family fuelling the business' growth.
→ Passives – The customers who had submitted scores 7/8 are classified as the passives. These are the people who are satisfied with the company and its products but are not enthusiastic enough to promote it to their friends or family. They are susceptible to your competitor's deals and offerings. The Passives can be converted to promoters if the business tries to improve its customer service and product quality.
→ Detractors – Those who submitted scores ranging from 0-6 are the detractors of your company. They are unhappy clients and are likely to never buy from your company again. They can thwart the growth of your company through negative word of mouth. 
Having a large number of promoters in comparison to the detractors and passives – means that you are doing a good job with your company. But if the majority of respondents are passives and detractors then the company needs to raise its customer service and product quality standards. Don't worry; our Net Promoter Score tool will help you in each step!
How to create an effective survey with an online NPS survey tool?
NPS surveys can be drafted easily, all you need to do is signup for Fynzo Survey's NPS Survey Platform and we will do the rest for you! The responses can be easily viewed on the form. Create NPS surveys where you can include the following questions in your survey.
The basic questions such as name, age, or gender of your customer can be asked for creating segmentation during the analysis of your NPS. The NPS software lets you add these without much trouble.
You can add questions with the online NPS software like "Any suggestion on how we can improve your experience?" to know whether the customers have any idea in mind which can help in improving your service/quality.
The most essential question which is required to measure the NPS of your company: "On a scale on 0-10, how likely are you to recommend our company/service/product to your friends/family?"
Permission to follow up with your customer:
You can ask for an email ID or phone number through which you can reach your customer if they imply.
After the essential question, you can add a comment box with the question: "What are the primary reasons for your score?" Here the customers can write their feedback about your company and the reason for assigning the particular score.
Importance of Net Promoter Score for business growth
NPS can measure customer satisfaction and loyalty by simply assigning a score between -100 to +100 to transform countless confusing metrics, into a simple measure of client experience success. Given below are 5 ways by which companies can benefit from using NPS software to calculate their customer satisfaction:-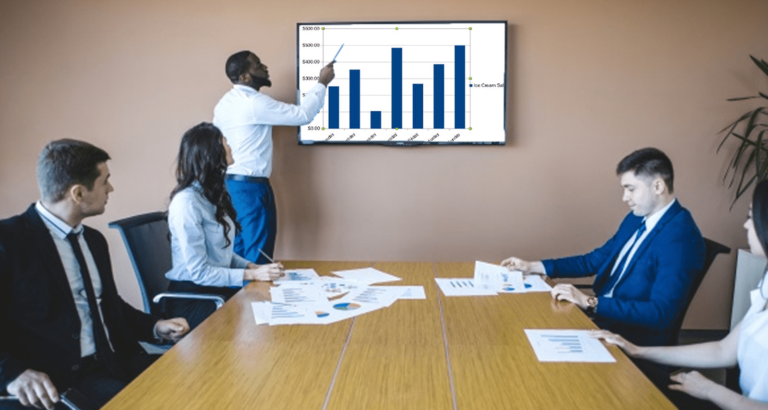 1. It is simple and easily interpretable:
NPS gives the company an explicit number that is easily interpretable by the managers and all the employees of the organization. It is relevant to everyone and not just your customer service team. These surveys can be easily sent out to your customers via email, SMS, or add it to your website as a feedback form. This way you can keep track of your business growth and customer satisfaction.
2. Net Promoter score software helps to measure customer loyalty and enhance customer retention:
This customer loyalty metric gives an insight into customer experience and satisfaction. It estimates the likelihood of new and repeat business. According to current research, 66% of consumers admitted that they tend to go back to those companies to which they are loyal. This will help to enhance customer retention if your service and product quality improve after implementing your customer's suggestions through the NPS survey platform.
3. The NPS survey platform helps in segregating customers into different categories:
This method of categorizing your customers will allow you to deliver personalized services. By using the NPS software questionnaire, your customers will be divided into 3 categories: 1.Promoter, 2. Passives, 3. Detractors
If you have a large number of promoters in your company, it is on the right track but if the number of passives and detractors are more in number, you should work on improving your service and product quality immediately.
4. It administers a benchmark against the competition:
The fundamental factor of NPS is that its standard evaluation is used by companies worldwide.
NPS survey tools help you to keep track of where your biggest competitors are in comparison to your company. This will make you constantly strive for improvement and will result in a more focused and enhanced outcome.
5.It gathers higher response rates:
Customers generally avoid surveys that are time-consuming and elaborate. The advantage of NPS surveys is that they are short and concise.
With higher response rates you will have a larger amount of data. The score becomes more reliable and you will be able to assess your improvement more efficiently over time. Throughout the whole process the NPS software assists you. So, the choice of software is important.
Be it launching a new product or expanding your business or running an experiment with the product or market, it is very important to understand the level of risk attached to it as it may cost you and your business heavily or it may make you a lifetime fortune. But in order to understand what's in there for you, you need to have complete knowledge of all kinds of risks associated and in such a case market research becomes very handy. It not only gives you insight into your own plans for your business but will also help you understand the position of competitors in the domain.
Why choose Fynzo NPS software?
NPS are everywhere, and whenever we think of setting up a company, we need people's constant feedback to improve ourselves. It is an important necessity, but it is tough to design an NPS survey on our own. So, it is always better to look out for effective NPS software or NPS tool to help you make the job easier. 
Fynzo NPS software also serves you well as a form creator, survey maker and customer feedback tool.
Fynzo free NPS software is trusted by over 100,000+ customers over 70 countries because of its unique survey offerings and moreover, a price that no one can match.
Yes, the NPS software is cost effective and provides tons of advanced features along with a free trial. So why get left behind when you can get so much at a reasonable price?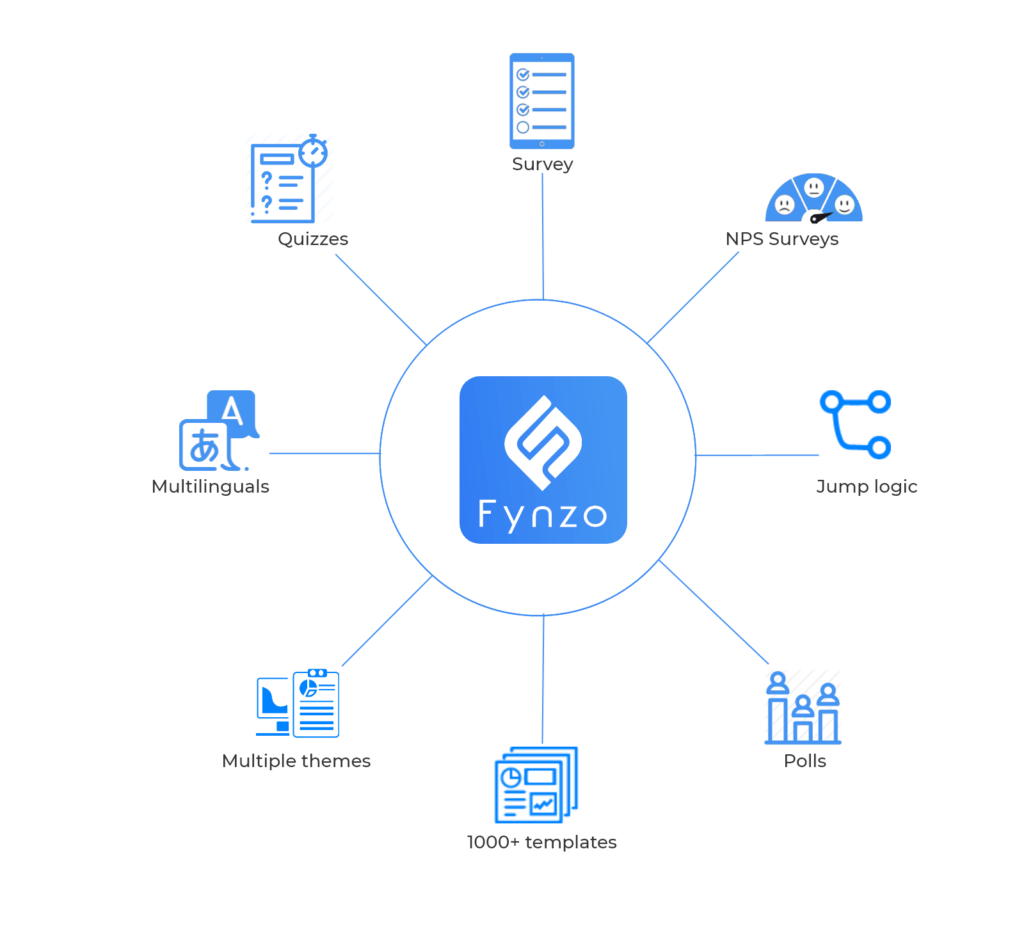 Frequently Asked Questions on Form Creator