Wufoo is an online survey builder software that has the mission of improving small businesses by collecting feedback from their customers. It helps to assess the customer experience with the help of its easy-to-use framework. Even though many businesses are currently using this software a lot of them are searching for better Wufoo alternatives.
So, are you looking for Wufoo alternatives too? To help you with the same, we have compiled together the best online survey tools that would bring additional benefits to your company:
Wufoo Alternative #1 : Fynzo Surveys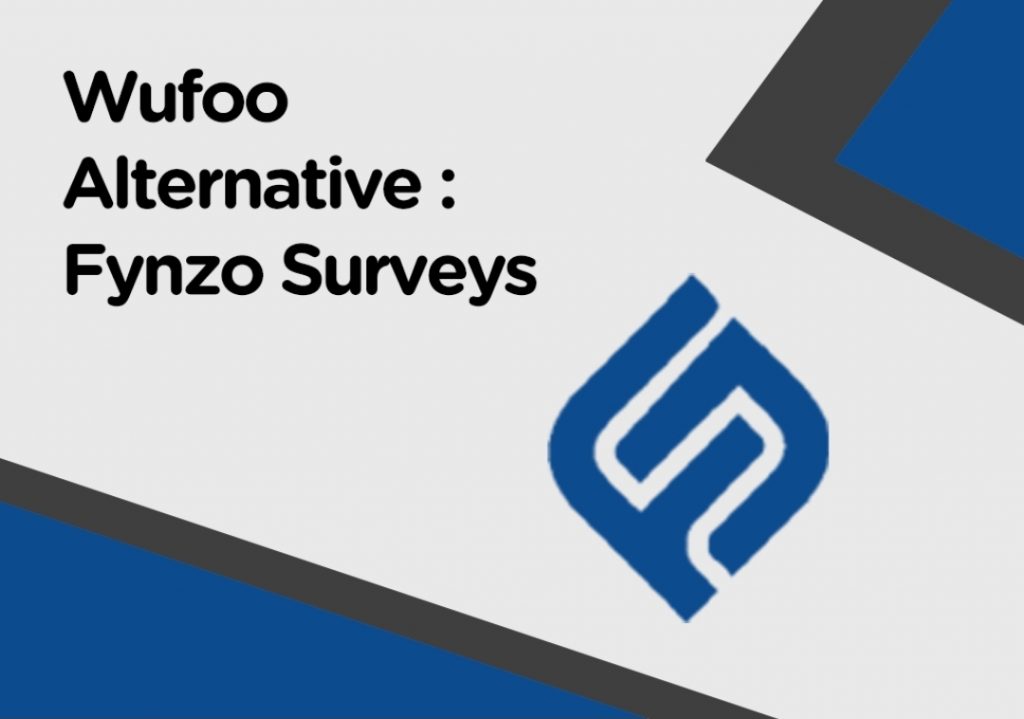 Fynzo provides a powerful and advanced suite of software that fulfills your different business needs. Their support team is available around the clock for hearing out their customers and helping them utilize the software to the fullest.
Fynzo offers a robust online survey software– Fynzo Survey, which comes with modern features and multiple customization options. Given below are the key features of the Fynzo Survey:
Comes with an easy survey builder interface.
Create multiple question types including NPS, Likert scales, and smiley, star ratings, and many more.
Implement advanced survey features like jump logic, piping, and custom variables, and many more.

Share surveys

on different social media platforms, send them via email, embed on your website, or circulate them with the help of QR codes, etc.

Analyze the reports

received in different formats including cross-tabulation, trend report, and many more.
Schedule reports on multiple emails.

Collaborate

with your team members while creating surveys, analyzing reports, etc.

Personalize

your surveys by adding your organization's logo, background, theme color, etc.
Download the data received in Excel, CSV, SPSS, pdf, and many other formats or export to Google Sheet.
Integrate with the apps you love including Zapier, Google Analytics, Slack, Facebook Pixel, and many more.
Fynzo Survey comes with an

Android

,

iOS

app. You can create surveys, share them, and view/download the results with the mobile app too.
With Fynzo mobile app you can collect data even when you are not connected to the internet. Your data received will be backed up once your device receives an internet connection.
Grab geolocation while taking the surveys in the field with mobile App.
On top of all these amazing features,

Fynzo Survey pricing

starts at only $17 a month
These advanced features of Fynzo Survey along with its pocket-friendly pricing plans make it the #1 Wufoo Alternative.
Wufoo Alternative #2 : Gravity Forms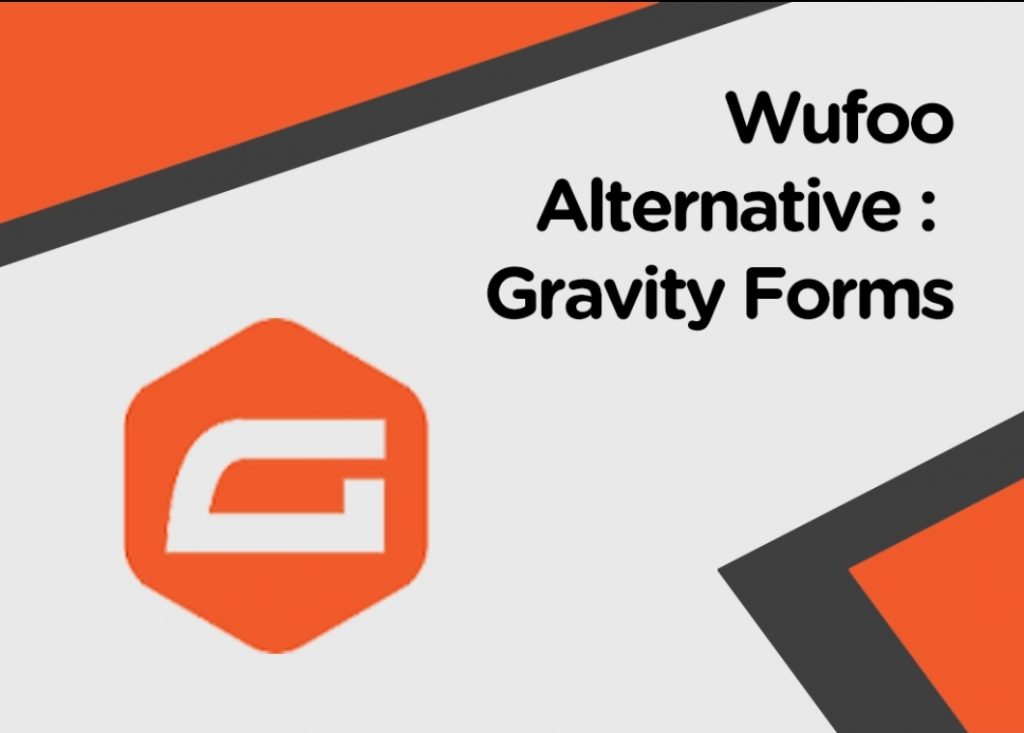 Gravity Forms is one of the well-known WordPress plug-ins that can be used as a Wufoo alternative. This Wufoo alternative gives users the freedom to create contact forms, employment applications, surveys, WordPress post creation, etc.
Some unique features of this form creator are:
Gravity Forms provide 30+ ready to use Form Fields to choose from and work on- with the help of the form editor.
Its Conditional Logic feature helps you control the information that your user is asked to provide and tailor it to suit your needs.
You can limit the number of entries that a particular form can receive. Also, you can schedule forms to control when and how you capture your data
Users receive email autoresponders that notify them whenever a response is submitted.
Wufoo Alternative #3 : Surveypal
Surveypal is an all-inclusive platform that takes care of all the user's primary survey needs. Surveypal helps users gather insights on customer experience and helps them make data-driven decisions.
Some features that make it a suitable Wufoo alternative are:
Its ease of use is facilitated by its drag and drop functionality. Users can also select from the vast range of pre-configured templates available
Customizable surveys that allow business to give it an official look by adding brand logos on the form.
It represents the collected data in statistical figures which allow easy analysis of the received data.
With its dedicated customer support, it is available for customers whenever they have queries.
Wufoo Alternative #4 : Survey Analytics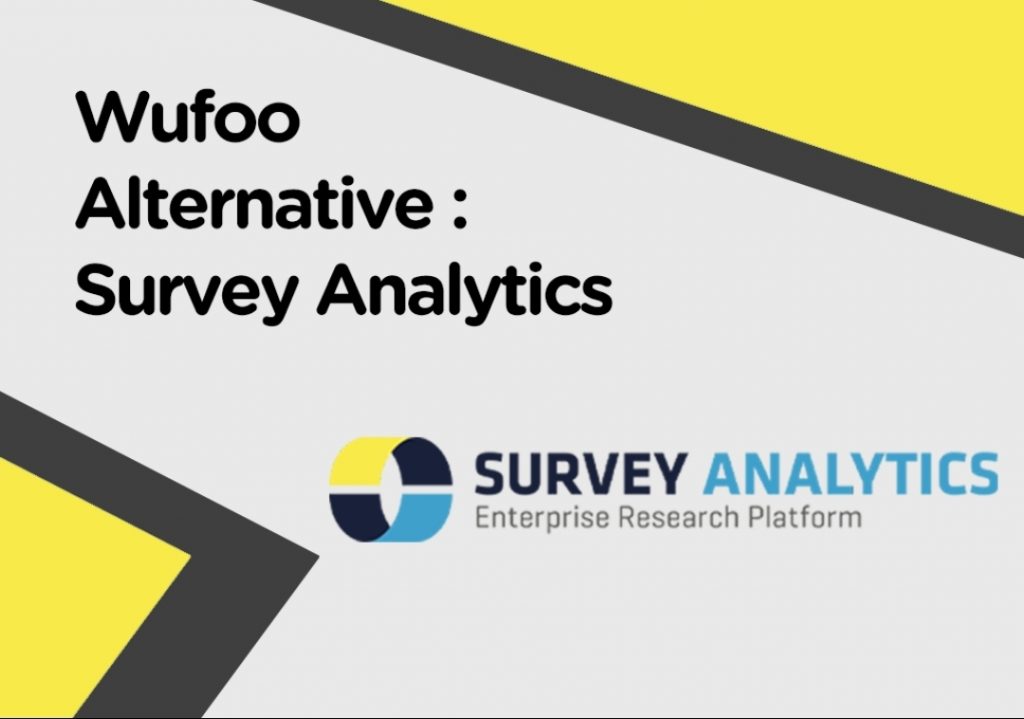 Survey Analytics is an online survey tool that makes collecting data and analyzing it for the company's improvement an easier task.
Some unique features of this Wufoo alternative are:
Salesforce Integration that helps to bridge the CRM gap by adding customer satisfaction on the list of CRM data points
Real-time feedback collection feature that helps to collect the required customer feedback and monitor your brand performance from time to time
Responsive customer support who are ready to clear their customer queries at any time of the day
Their necessary amounts of customized survey templates make form building easier than before.
Wufoo Alternative #5 : Qualtrics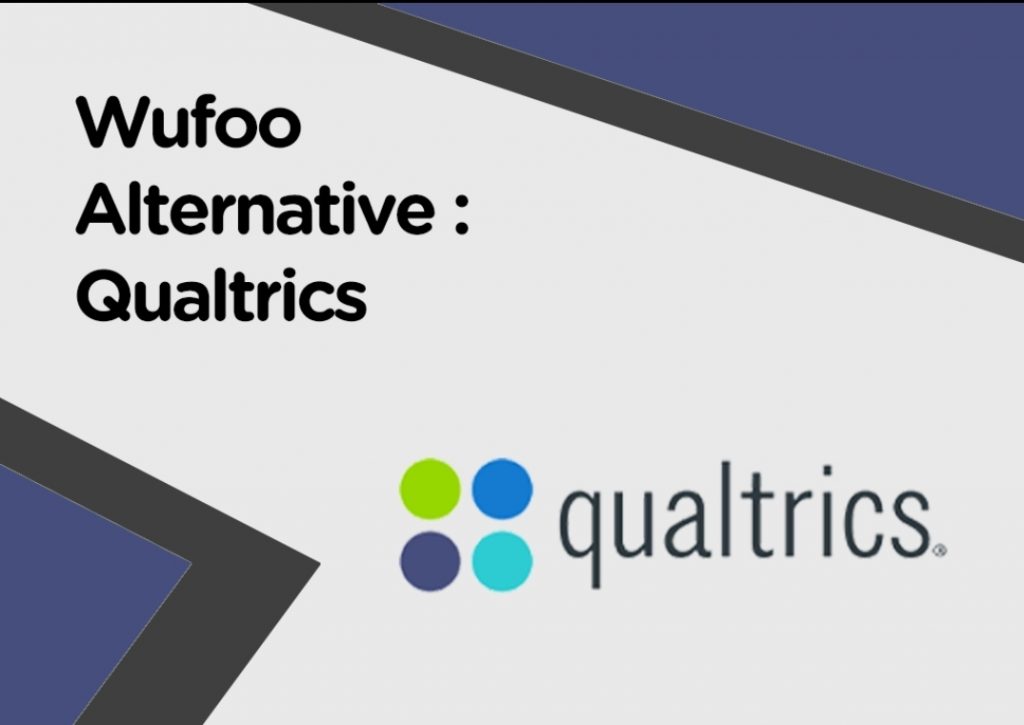 Qualtrics is an easy-to-use web-based survey tool that helps to conduct extensive research, evaluation, and many more data collection activities.
Some of its unique features of this Wufoo alternative can be stated as:
Point and click interface which is user friendly and makes survey creation easier
Over 85 question types are provided which gives users a vast range to choose from
It can export data easily to common apps like Word, Excel, PDF, CSV, SPSS, etc
Also, Qualtrics provides a free online training webinar for beginners to utilize the survey creator to its full potential. If you are currently using Qualtrics and would like to make a switch, we have collected a list of Qualtrics competitors here.
Wufoo Alternative #6 : Delighted
Delighted is the online survey creator that makes gathering, analyzing, and working upon the collected data, a simple and easy task.
Some unique features of Delighted that make it a reasonable Wufoo Alternative are:
The free trial which allows users to use the software for a given time period before investing in it
It can be installed on Androids, iPhones, iPads, and web-based servers.
They offer training in person, live-online, through webinars and with the help of manuals
Its dashboard feature, multi-channel data collection system, and text analysis features make it a popular option in companies like Uber, Instacart, Cisco, Slack, etc.
Wufoo Alternative #7 : SurveyAnyPlace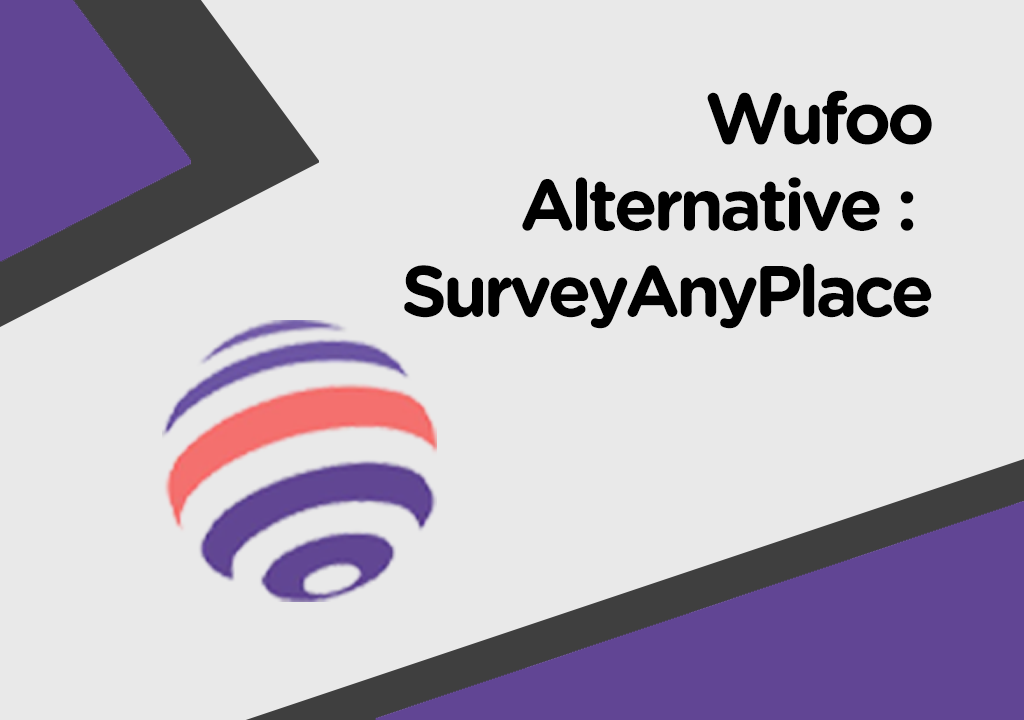 SurveyAnyPlace provides interactive questionnaires without the primary hassle of custom-built solutions. This Wufoo alternative helps to deliver valuable insights about a company by analyzing the received customer feedback.
Some key features are:
It allows to collect monthly responses varying from 400 to 5000+ responses depending on the plan opted by the user
Its illustrious incentive widgets including a digital slot machine, digital scratch cards, and scratch card max wins are its popular features
Its intelligent integrations can help to integrate with apps like Facebook, Google Analytics, Zapier, Facebook Pixel, Integromat, etc.
It helps to create engaging surveys in a matter of minutes which makes the survey building process a lot faster.
Wufoo Alternative #8 : SurveyMonkey
SurveyMonkey is a popular turn-key NPS solution that possesses impactful features that are designed to collect, analyze, and act on your customer feedback.
Some unique features of this Wufoo alternative survey building software are:
An easy-to-use interface allows users to complete prolonged surveys in a short time.
Well made templates and questionnaires that allow users to utilize them without having to create fresh surveys from scratch
Its customizable branding and reporting features make sit popular among various companies
Social media and third-party integrations are a major advantage of this survey maker. If you are currently using SurveyMonkey and would like to make a switch, we have collected a few SurveyMonkey alternatives here.
Wufoo Alternative # 9 : Snap Surveys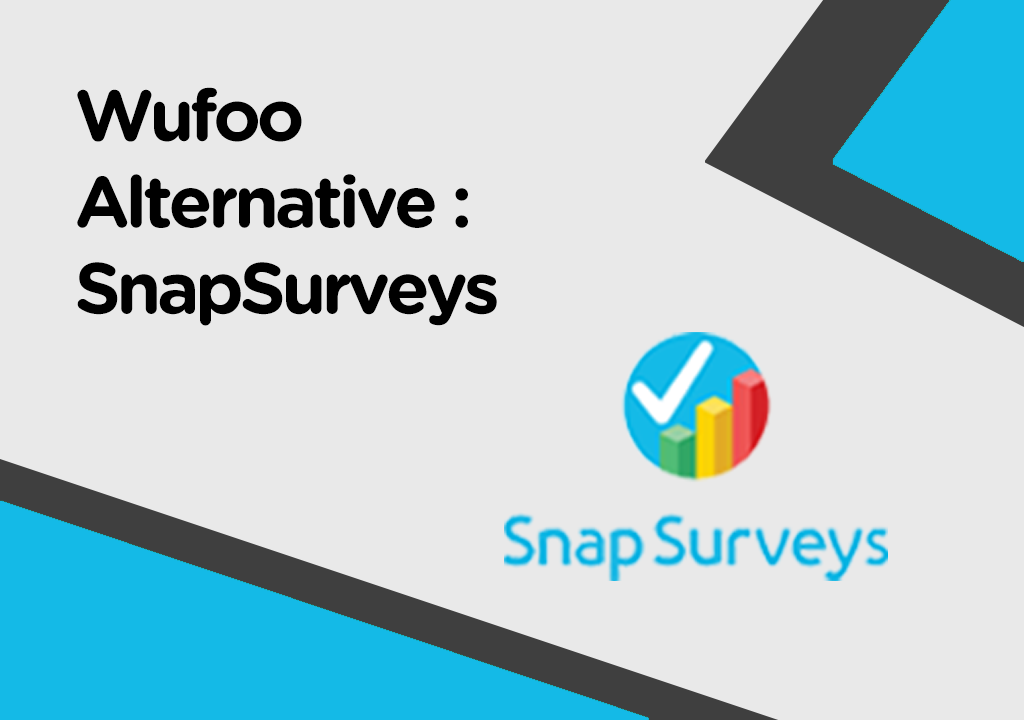 With Snap Surveys, users can collect replies from anywhere at any time and perform powerful analysis and reporting of the collected data.
Some unique features of this Wufoo alternative online survey tool are as follows:
With its multi-lingual support, Snap Surveys can help to design, distribute, and analyze surveys in any language. They can also be exported for easy translation
Users can design and brand their surveys as they like it. They offer immense flexibility in customization
Multi-format survey options allow users to distribute surveys through paper, on kiosks or mobile devices
Along with these features, their support team is ready when needed and also provides training for beginners.
Wufoo Alternative #10 : QuestionPro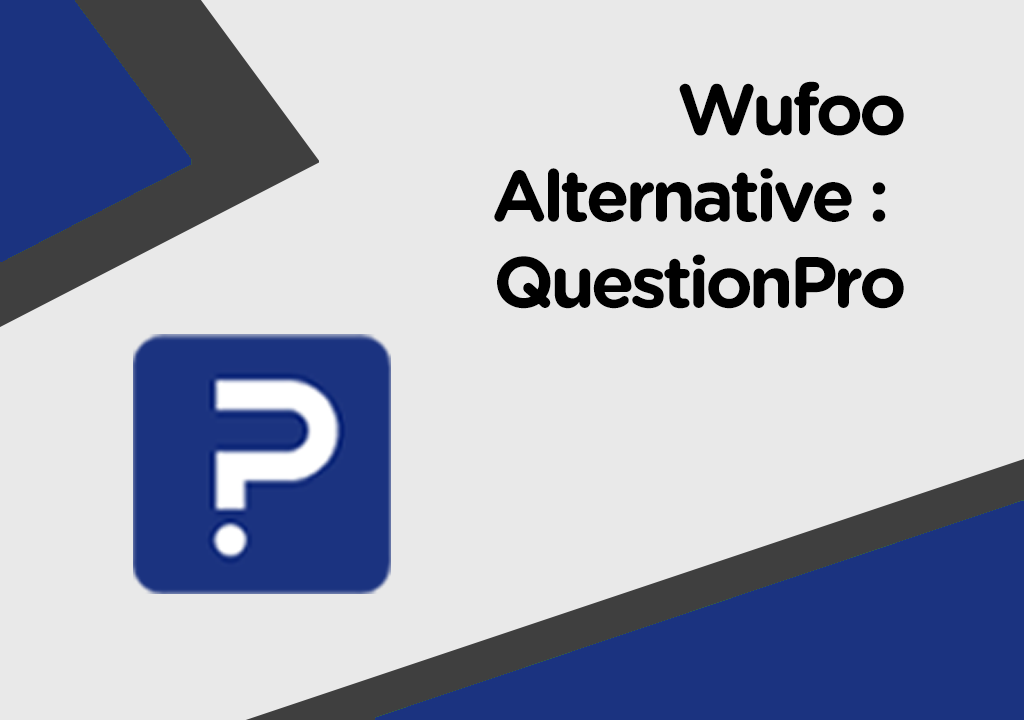 QuestionPro, a web-based form creator enables businesses to create online survey forms and polls. They can be distributed after creation with the target audience.
Some major noticeable features which make it a decent Wufoo Alternative are as follows:
The survey building process is extremely flexible with the vast amount of readymade templates, and survey designs to choose from.
Responsive customer service which provides the necessary support required by customers
The advanced logic and branching features help companies create smarter surveys
Also, their distribution options are vast and it makes sharing surveys easier with the help of links, a specific email list, or QR codes.
It is up to you to select the software which best suits your needs. Let us know if there are some other survey builders that serve as good Wufoo Alternatives.