Are you the regular user of AskNicely online survey platform? And are you searching for potential AskNicely Alternatives?
A business, like yours, has diverse data requirements. You require more than just a stand-alone NPS software to collect insightful data. Considering options is a great way to know which and what works best for your company. It will help you determine if the competition offer better features or value for money.
Here are the best AskNicely alternatives for you:
AskNicely Alternative #1 : Fynzo Survey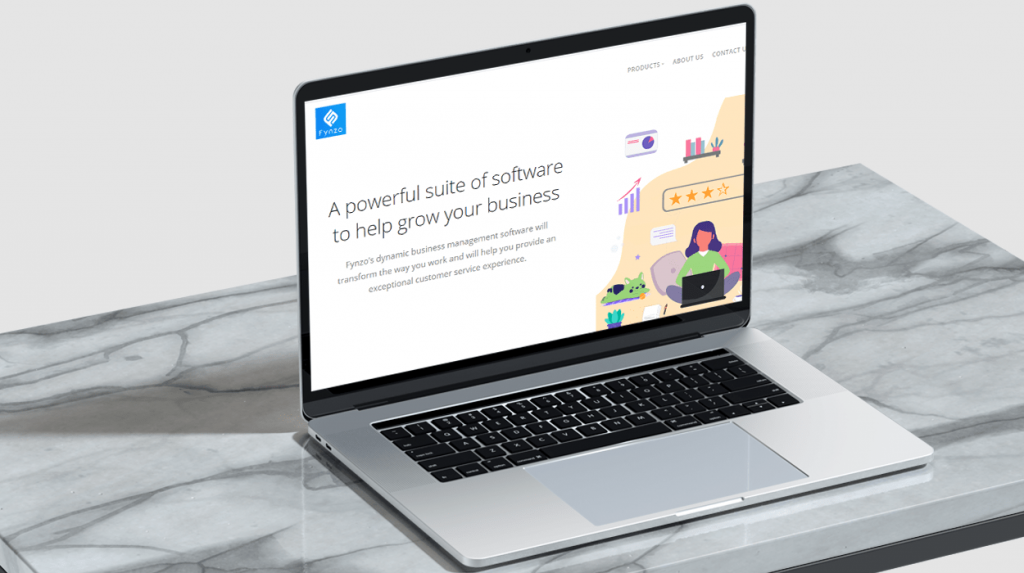 Fynzo provides a powerful and advanced suite of software that fulfills your different business needs. Their support team is available around the clock for hearing out their customers and helping them utilize the software to the fullest.
Fynzo offers a robust online survey builder– Fynzo Survey, which comes with modern features and multiple customization options. Given below are the key features of the Fynzo Survey:
Comes with an easy survey builder interface.
Create multiple question types including NPS, Likert scales, and smiley, star ratings, and many more.
Implement advanced survey features like jump logic, piping, and custom variables, and many more.
Share surveys on different social media platforms, send them via email, embed on your website, or circulate them with the help of QR codes, etc.
Analyze the reports received in different formats including cross-tabulation, trend report, and many more.
Schedule reports on multiple emails.
Collaborate with your team members while creating surveys, analyzing reports, etc.
Personalize your surveys by adding your organization's logo, background, theme color, etc.
Download the data received in Excel, CSV, SPSS, pdf, and many other formats or export to Google Sheet.
Integrate with the apps you love including Zapier, Google Analytics, Slack, Facebook Pixel, and many more.
Fynzo Survey comes with an Android, iOS app. You can create surveys, share them, and view/download the results with the mobile app too.
With Fynzo mobile app you can collect data even when you are not connected to the internet. Your data received will be backed up once your device receives an internet connection.
Grab geolocation while taking the surveys in the field with mobile App.
On top of all these amazing features, Fynzo Survey pricing starts at only $17 a month
These advanced features of Fynzo Survey along with its pocket-friendly pricing plans make it #1 Asknicely Alternative.
AskNicely Alternative #2 : SurveyAnalytics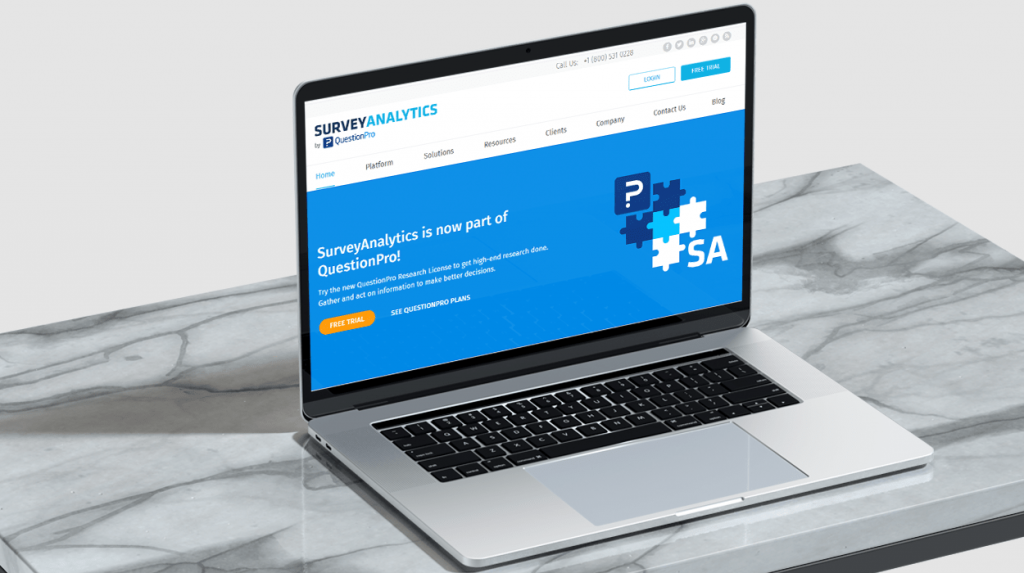 Being the world's driving survey platform, SurveyAnalytics should be the first preference as AskNicely alternative. It offers a suite of interconnected and easy to use information collection and analysis solutions. Let the users gather and act on information so they can make better decisions.
A most addictive features about this platform is that it offers amazing DIY tools that allow users to take control of feedback from real-places in real-time. The platform also introduces an enterprise-grade research platform that provides companies with feedbacks and listening system capabilities in more than 30 industries, gathering feedback and analysing the various form of data through online, mobile, and custom pane or community.
AskNicely Alternative #3 : Gravity Forms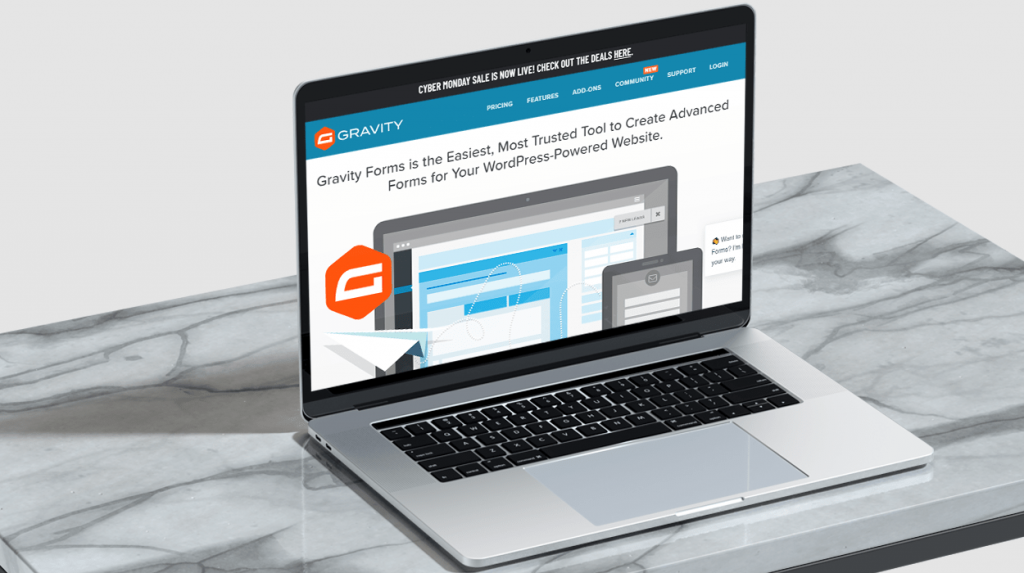 A truly outstanding and easiest contact form plugins to create modern forms for websites powered by widely-used WordPress.
Gravity Forms is a somewhat a unique AskNicely alternative stage when contrasted with the other platforms or competitors yet offers bunches of new services and features that improve it than others. This alternative allows you for creating advanced forms within minutes optimized for a mobile device.
The platform is also easy to incorporate with many of the popular web applications as well as online services such as PayPal, Zapier, and Active campaign. With the help of Gravity Forms, forms can easily embed on WordPress-powered websites using its built-in tools that allow selecting fields and configuring options.
AskNicely Alternative #4 : Surveypal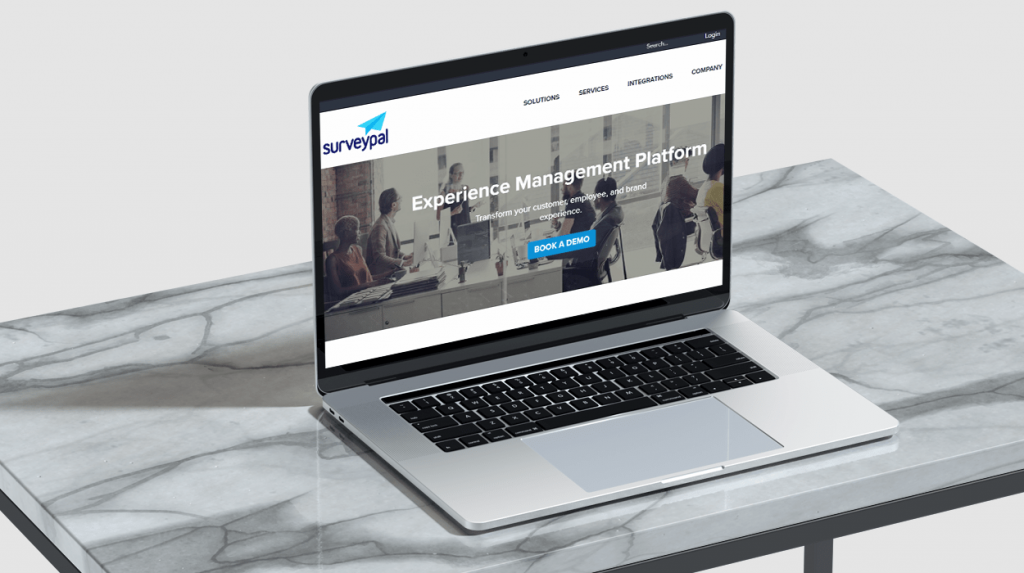 Surveypal is a survey management software specially designed to simplify and accelerate survey reporting-related processes. The powerful management tool integrates smoothly with your existing CRM (customer relationship management) system allows you to get real-time customer insights and act on them quickly and decisively.
With the help of this platform, you can easily remain in touch with your customers and make smart, data-driven decisions and actions that improve customer experience and steer your business to success. It is one of the best ways to list to the voice of the customers and fully comprehend what they look for. Surveypal could work as a smart Asknicely alternative.
AskNicely Alternative #5 : SurveyMonkey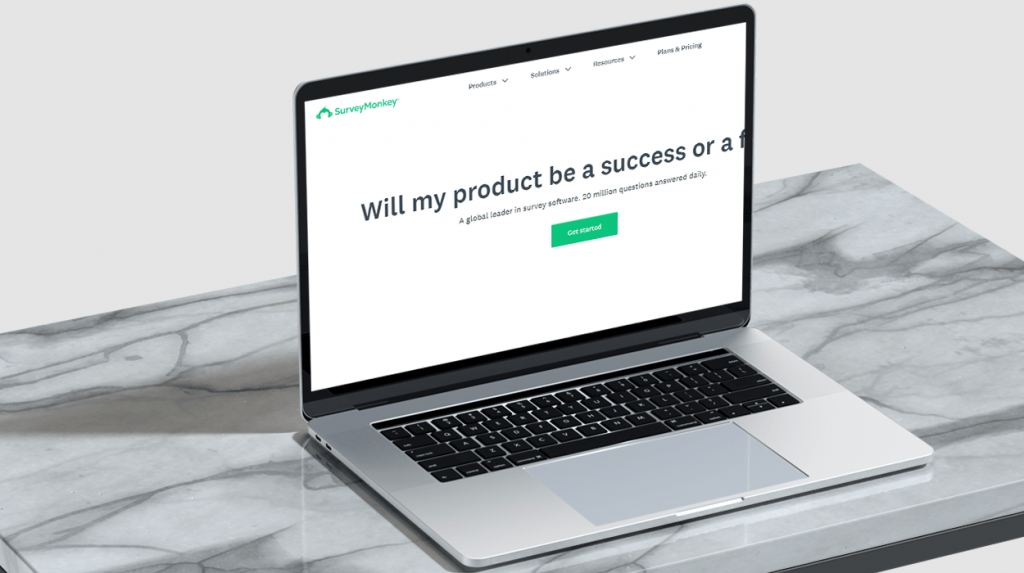 SurveyMonkey is an online survey platform established in 1999 by Ryan Finley. It offers free customization surveys and a suite of paid back-end programs that include data analysis, bias elimination, sample selection, and data representation tools.
Additionally, it likewise offers large-scale enterprise options for companies interested in data analysis, brand management, and focused customer marketing. SurveyMonkey is one of the best and simple Asknicely alternatives. In ways it allows you to create a high-performance culture by understanding employee engagement.
Are you a current SurveyMonkey user in search of a better alternative to this survey builder? If so, check out these top SurveyMonkey alternatives and choose the survey tool that best fits your survey needs.
AskNicely Alternative #6 : Delighted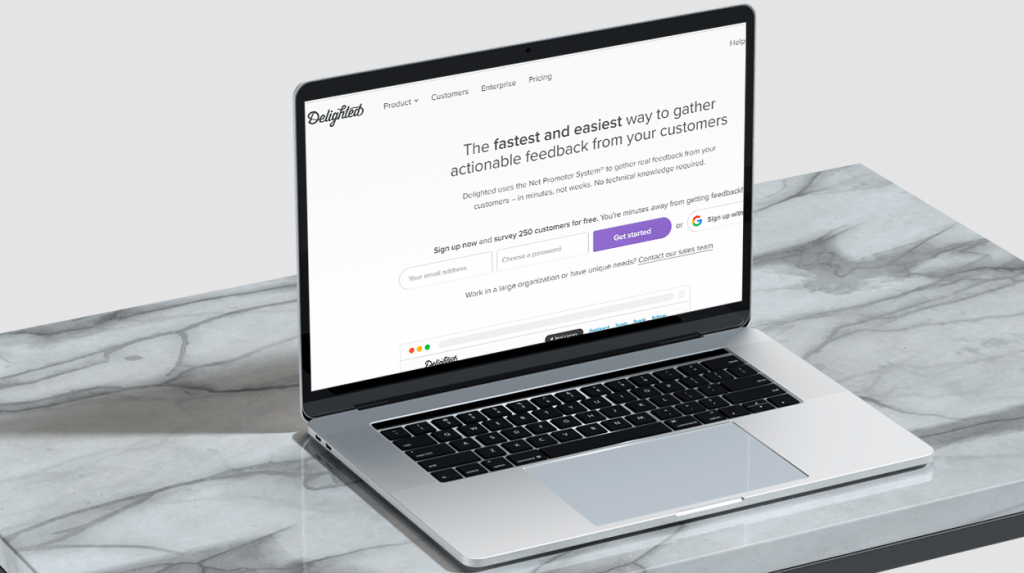 Looking for an alternative that works same as AskNicely?
Delighted is a tool for quickly and easily gathering real time, actionable feedback from customers via email, web or SMS. Delighted uses the Net Promoter System to measure the customer journey, and takes care of all aspects of the customer feedback process from collection and analysis, through notification and distribution.
Delighted aims to be the single source to manage surveys for customers, partners, vendors and employees This platform enables organizations of all sizes to create a customer-centric organization, align customer needs with business growth, measure the customer voice over time and proactively reduce churn.
AskNicely Alternative #7 : Survey AnyPlace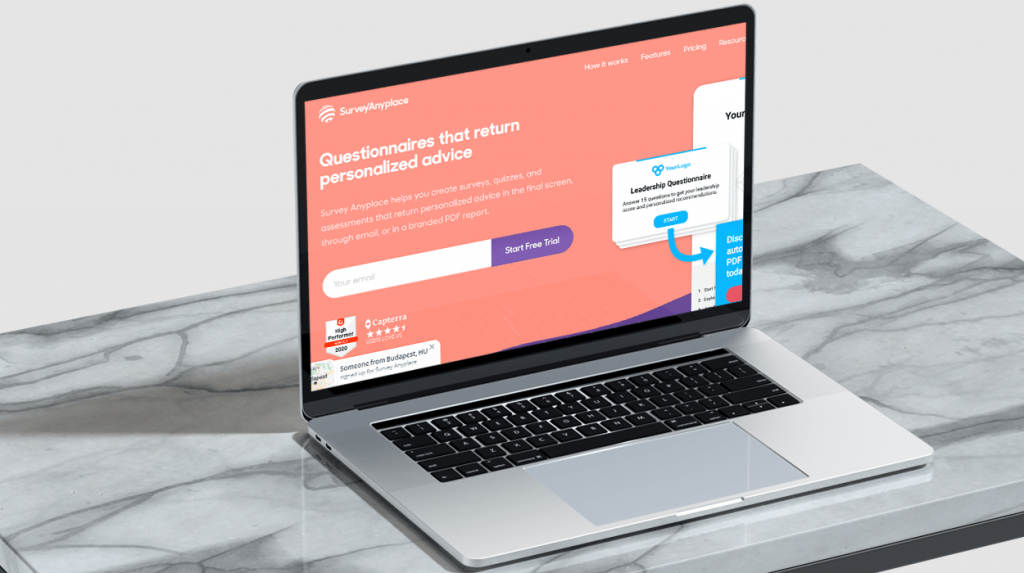 Survey Anyplace is designed to take the guesswork out of creating a custom experience, and provides a tool to get questions answered.
The reason why Survey Anyplace is such an appropriate alternative of Asknicely is because it provides features such as custom scoring, formulas, and outcomes are presented to make it easy for the user to give something back to respondents. Whether for personalized feedback, a quote or recommendations, Survey Anyplace offers tools to return value for customers, clients or leads.
Use Survey Anyplace to create interactive assessments, quizzes & surveys.
AskNicely Alternative #8 : Qualtrics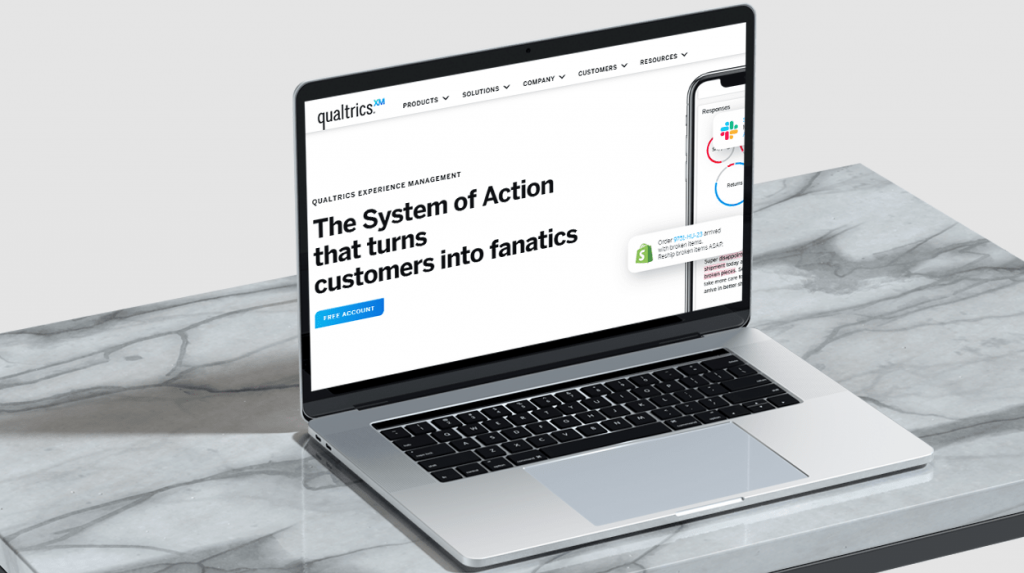 Qualtrics being the most popular online survey platform offers companies to collect and analyse data, with the goal of gathering insights that drive better decision-making and better customer experiences. Use cases include market research, voice of the customer programs, or employee engagement. Qualtrics is the accessible AskNicely alternatives.
Customers include Nike, Netflix, American Airlines, American Express, Marriott, Microsoft, GE, P&G, Nasdaq, Ferrari, Porsche, Tesla, Boeing, Royal Caribbean, Stanford, Harvard, and MIT. The product offers its customers speed, power, agility, ease of use, and value.
Qualtrics is backed by three venture capital firms: Sequoia Capital, Accel Partners, and Insight Venture Partners.
Are you a current Qualtrics user searching for a switch? If yes check out these top Qualtrics competitors and select the one that best suits your needs.
AskNicely Alternative #9 : QuestionPro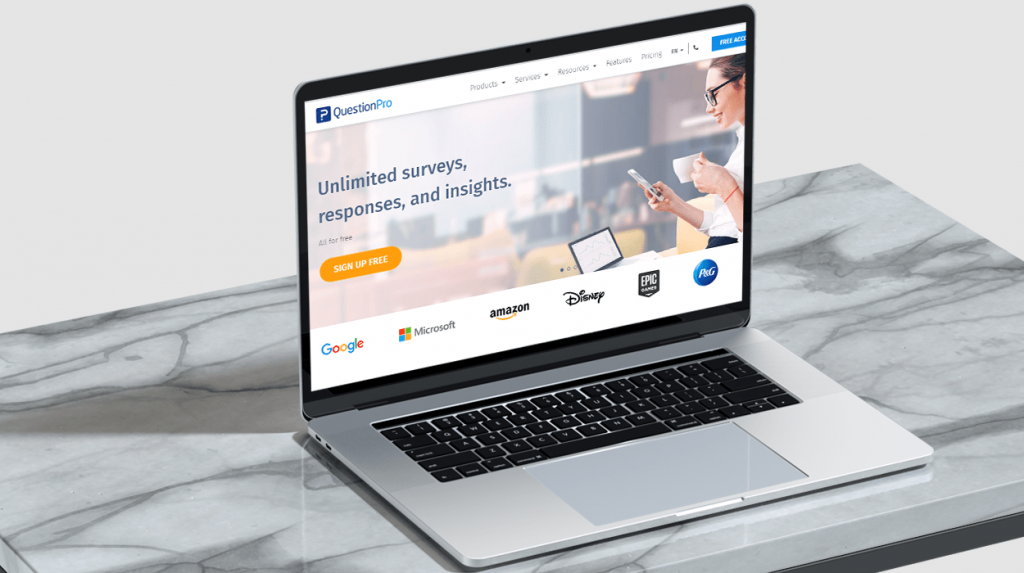 QuestionPro offers online survey creator to create, distribute and analyse surveys, polls, quizzes and more. The software lets users optimize the survey theme to match the brand voice with custom CSS, header & footer, fonts, and logo. Reports to derive insights help users make better business decisions. Get an overview of how surveys are performing with its interactive dashboards.
QuestionPro gives 350+ ready-to-use survey templates that are prepared by experts and fully-customizable. Select from 50+ question types to meet a wide range of research requirements. Distribute surveys through email, website, QR code, mobile app, and social media sites. This platform offers more creative features than AskNicely. Being the better AskNicely Alternative.
AskNicely Alternative #10 : Snap Surveys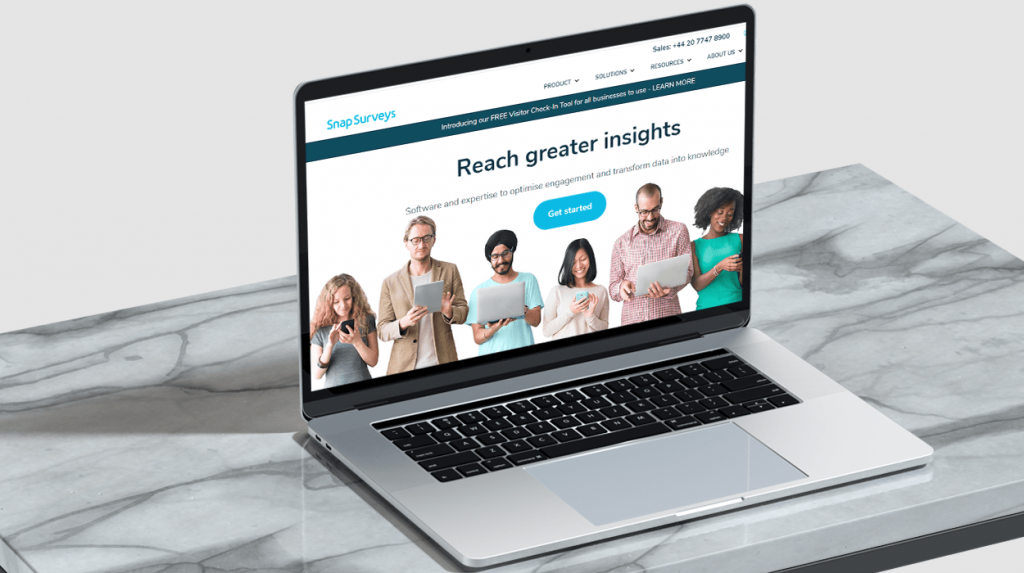 Get an all rounder AskNicely alternative.
Snap Surveys offers both Survey maker and Feedback Management Solutions, including desktop survey builder, online feedback management solutions, and survey research services.
Snap Surveys offers complete tools for survey design, administration, data collection, and analysis. Snap Surveys supports all survey modes, including: Online, Mobile (including iPad/iPhone/Android), Paper, Kiosk, Phone, Scanning, and Tablet PC, in any language with robust analysis and reporting capabilities, including tables, charts, reports, and descriptive and multivariate statistics.
The survey software is very extensible MS Access or SQL database connectivity and seamless integration with SPSS and MS Office.
Explore this recommended list of AskNicely alternatives for your business in 2020.