Customer feedback holds great importance no matter in which field you're working. This is the reason why it's important for businesses to understand the customer feedback strategy.
Well, if you're reading this post, then it is going to be very beneficial for your business. Why? Let's not create any further suspense- Give this post a read!
Table of Contents
Concept Of Customer Feedback
One of the pillars of long-term business expansion is hearing client input, commonly known as the voice of the customer, and it should be a major element of your business plan.
To listen to your customers' feedback, you'll need to collect it first. Then you'll need to examine it for useful information.
Customer feedback is frequently found in survey replies, but it can also be found in social media interactions, online reviews, chats, customer service tickets, and other places.
These insights obtained from a good customer feedback strategy can enable you to make data-driven judgments about how to connect your products, services, or brand with the needs of your customers.
Well, in this post, as mentioned above, you'll read all about Customer Feedback Strategy.
Why Is Customer Feedback Important?
In order to know what's the best customer feedback strategy for your business, you first have to look for why customer feedback is important to your business. If not why, then how is a customer feedback strategy important?
Customer feedback is vital because it informs a firm about what its customers are thinking, feeling, and experiencing when they interact with it. The organisation can then use this data to make more informed, customer-focused decisions.
52 percent of individuals agree that firms should respond to customer feedback, making having a customer feedback strategy vital for any business.
The implications are really high. A powerful consumer feedback strategy loop, when implemented correctly, can:
Enhance your products or services.
Enhance internal systems that have an impact on customer satisfaction.
Assist in the development of stronger customer relationships.
Customer feedback, on the other hand, isn't always good. Negative criticism can be painful, but it can be even more painful in the long run if the company is unprepared to respond.
How Can A Business Grow From Customer Feedback?
Customer feedback strategy can aid in the improvement of the customer experience. Here are some examples of how consumer feedback might help:
1. It aids in the identification of areas for improvement
The most important advantage of obtaining client feedback is that it allows you to spot flaws in your product or service. Customers are the best representation of what goes and what doesn't in the end. Requesting suggestions for improvement in the form of consumer feedback can help a company improve its products by many notches. With its emails to clients who have booked out of properties, Airbnb is one of the finest at this.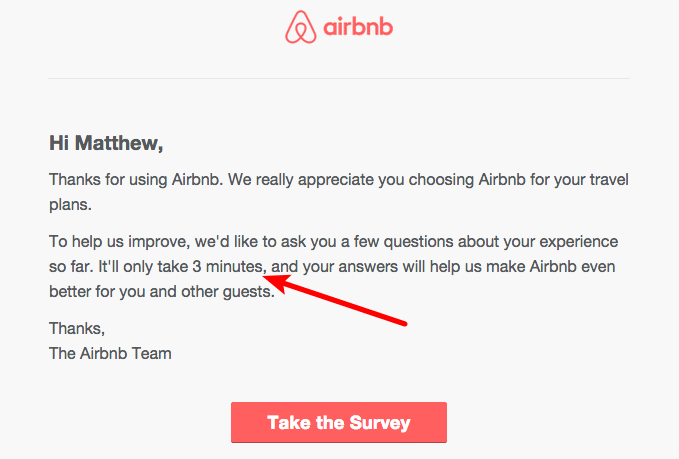 2. It raises client involvement to new heights
Customer feedback can occasionally veer towards the unfavorable. There may be times when a consumer is upset because a product is not available or the service is not up to par. Consumer feedback can absolutely operate as a lever in these situations, cementing customer ties for the years ahead.
3. Brand loyalty is improved
Customer feedback and brand trust are linked in a straight proportional way. The consumer feels more valued and appreciated when brands respond to customer feedback. Casper, the mattress firm, for example, appears to have earned 1st place when it comes to responding to clients with its innovative customer feedback strategy.
Now that you know why it's important, let's understand how you can plan the best customer feedback strategy for you!
What Is The Customer Feedback Loop?
The Customer Feedback Loop entails reacting to clients' feedback in a reasonable manner. It is based on a naturally repeating pattern known as "shared causal interaction," where both subjects' activities have a shared impact.
Customer experience will supersede pricing and product as the major brand differentiator by 2020, as per a Walker study. Through the Customer Feedback Loop, you'll have a leg up on the competition by providing a high-quality customer experience that customers will remember.
Client engagements with the products shape the company's direction as well as the way in which clients' connections are defined. Customers submit product feedback in the Customer Feedback Circle, which is then assessed, findings are applied, and the loop is again repeated.
Best 5 Customer Feedback Tools to help you in your Strategy
For internet firms, analysing client feedback on websites is becoming increasingly vital. These technologies enable you to collect consumer input at the appropriate time and in the right place. Your customers are visiting your website to learn more about your company and offerings. They will be more able to recall the experience you presented them with and provide you with candid feedback. The following are the top five: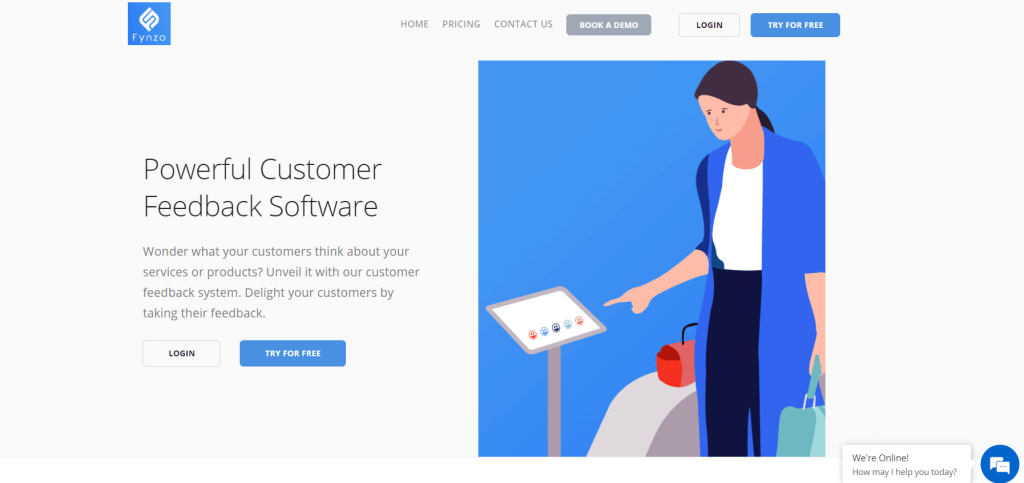 Instead of leaving the best customer feedback tools after a minute, your customers will implement them. That's where Fynzo customer feedback software's eye-catching forms designs come in help. You may make your inquiries more intriguing by playing with design and encouraging you to compose questions in a conversational tone.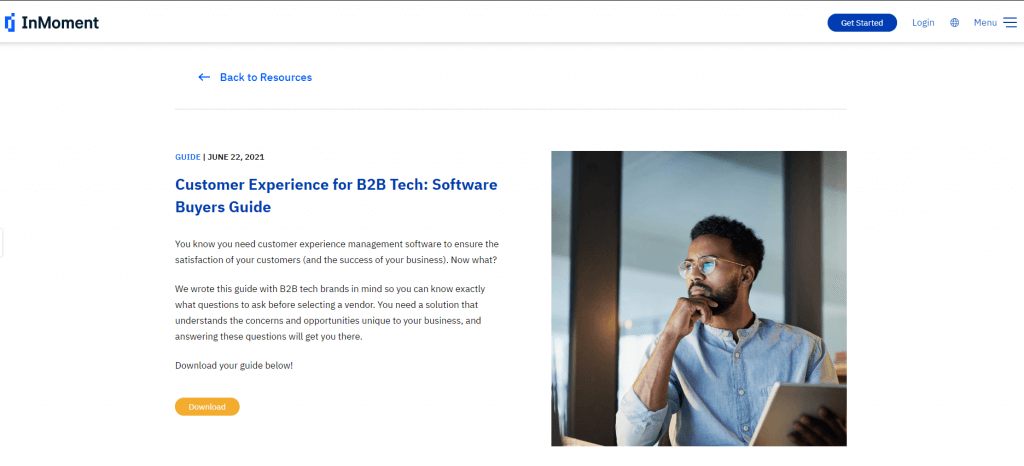 InMoment is a cloud-based customer satisfaction improvement software with features such as a Voice of the Customer system, Online Ratings and Activism, and Employee Involvement. Its VoC technology allows for feedback collection, online reporting, real-time notifications, and event planning.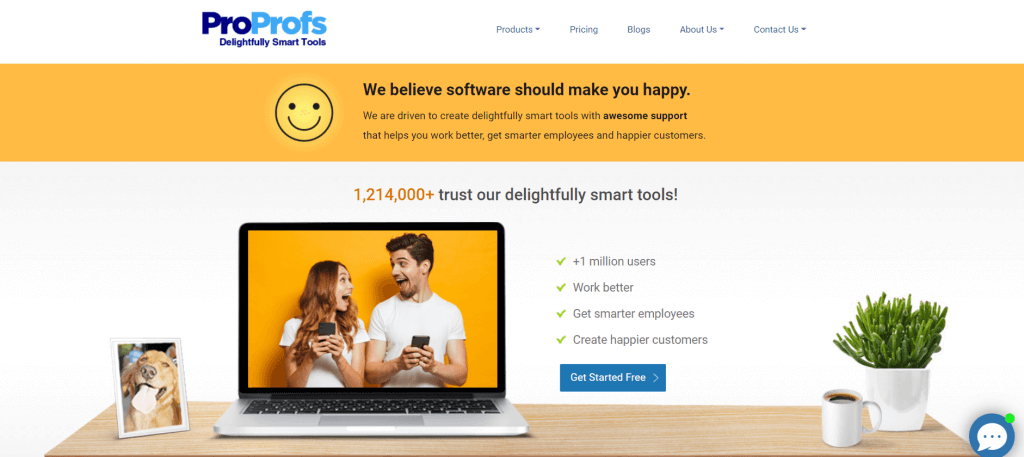 When it comes to the comfort of using it, ProProfs Survey Maker is among the best choices for customer feedback options. Designing a survey is incredibly easy, sparing you time and effort that might otherwise be spent traversing complex survey layouts.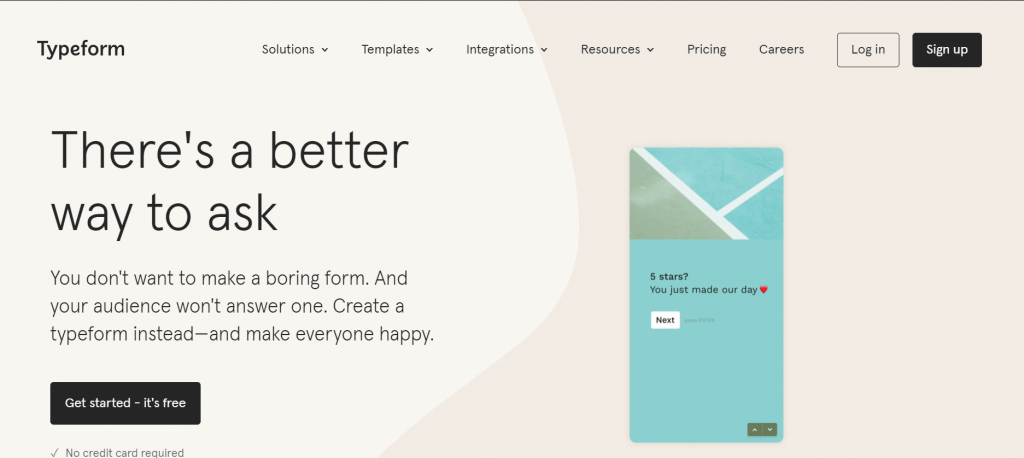 Typeform is a famous feedback gathering tool thanks to its simple and engaging survey options. Typeform comes extremely handy when it comes to adding extra elements like videos and graphics, and the engaging, one question at a moment survey experience has a lot of fans. The survey authoring interface is, on the whole, quite user-friendly.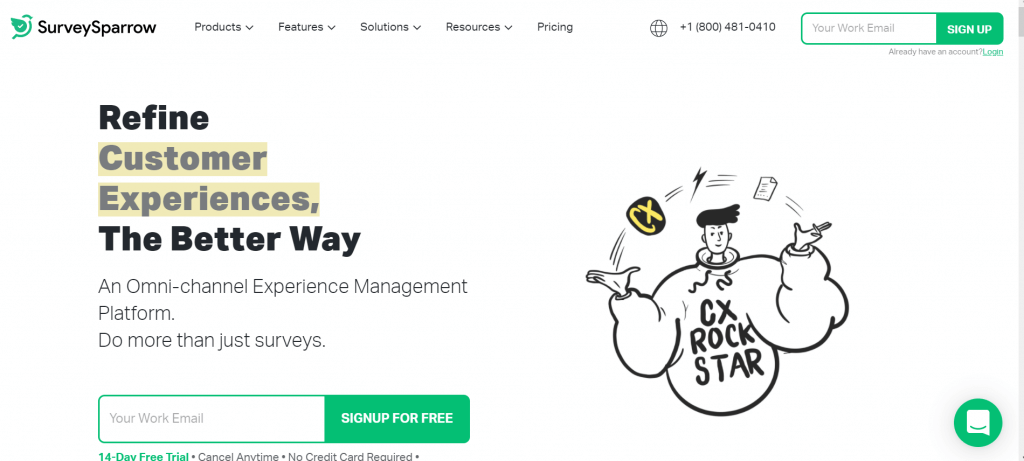 SurveySparrow's chat UI is so appealing that it ensures 40% more responses than any other programme. SurveySparrow will make gathering customer feedback a snap with its low prices, round-the-clock support, and outstanding tool. You may build a chatbot for your site and obtain feedback from your users even if you don't know how to program it.
Also Read : Reasons Why Customer Feedback Is Important To Your Business
Ways to Collect Customer Feedback: What is Right And What is Wrong?
Are you utilising your client feedback to its full potential? How can you be sure that your input will translate into concrete, practical ideas that will benefit your company?
We'll go through some frequent blunders as well as the best practices we've seen firms use when collecting and assessing feedback. They can revolutionise your business' customer feedback strategy once you have profound insights that are also correct.
First, let's look at some of the ways you're collecting client feedback incorrectly:
Check to See Whether You're Not Asking the Improper Questions
Don't simply ask why you gave us this strike rate when doing an NPS survey. Alternatively, what do you enjoy most about working for us? If you have a significant number of Promoters, you will receive comments such as "great product," "amazing company," and other non-actionable terms. Rather, ask each and every one of your customers, "How can we strengthen?" This customer feedback strategy will give you important suggestions on how to keep your promoters in the long run and boost client happiness.
Don't Be Too General
Another common offender is the "Any comments?" inquiry. Customers are stumped as to what to type in the box. These questions are just too vague to be answered accurately. Instead, be as explicit as possible. You might ask what can we improve or what should we do otherwise if you want suggestions for improvement.
Don't Forget to Express Your Gratitude for Their Input
Respondents will think as if their reaction is unimportant or won't make a distinction if you don't let them understand how much you respect the input and what you've done since the previous time you collected it. In the invite or the thank you note, this is a wonderful spot to mention it.
Concentrate on Quality Rather Than Quantity
Make care to consider the impact as well. Frequently, we see businesses focus on their most prevalent themes while ignoring the scores related to these topics. If a lot of passives comment about how simple it is to work with you, but none of your promoters addresses it, it suggests that the convenience of working with you isn't a driver of NPS.
Well, what's the greatest technique to figure out if your company is providing what your customers want? It's as simple as asking them.
It's critical to have a procedure in place for gathering feedback and, more crucially, putting it into action if you want to learn what your customers really want. Here are a few examples of how to properly collect feedback:
Use the Net Promoter Score to Your Advantage
Most organisations that want feedback send questionnaires to their customers. Hotels, airlines, and other businesses use 10-page surveys to get feedback. They are, however, excessively time-consuming. As a result, the best customer feedback strategy to gauge customer satisfaction is to use a Net Promoter Score (NPS).
Blend a Plea for Feedback With New Announcements and Revisions
Make consumers feel like they're a part of your company by inviting them to help build your service or product. This will demonstrate your genuine concern for them and make them feel appreciated. You can use your email list to help with this. For instance, if you send out updates and product/service news to your clients, you might as well ask them what they feel and what else you should add or modify.
Customers Should Be Texted Instantly After Service
Many businesses employ feedback software that delivers a quick SMS survey to customers shortly after their massage service is completed. This allows capturing precise feedback in real-time and responding quickly to any guests who were dissatisfied with their experience so that we can address any concerns.
Providing Incentives for Survey Participation Is a Good Idea
The significance of direct client input cannot be emphasised. Customer surveys can provide valuable insight into your product, marketing, and customer support. When delivering a survey, make sure to compensate your clients for the time and effort it takes to participate in the survey. Give them some incentive or rewards. This will expand your pool of responders and encourage the client to provide candid feedback and ideas.
Questions To Ask In Customer Feedback
These would be the ten most crucial customer feedback questions to be included in a survey if you're short on time. These questions will provide you with crucial information on your company's most important aspects that will help you make a good customer feedback strategy:
What drew your attention to us?
Were your standards managed to meet, did not meet, or surpassed your expectations?
Did any of our employees or customer service representatives assist you? How?
Are there any products, services, or features that we are missing if any?
What was your favourite part of your interaction?
How do you portray your visit to our store or experience on our webpage?
How likely are you to suggest us to family or friends, on a scale from zero to ten (quite probable)?
On a scale of one to ten, how might you rate your overall happiness with us?
How convenient was it for you to check out? On a scale of one to ten, how easy was it for you to check out?
What aspects of your experience would you modify?
Since they cover every area of the buyer's experience, these are the top ten most significant questions.
Why choose Fynzo Customer Feedback Strategy Software?
Fynzo Feedback is the easiest customer feedback software you will find on the internet. The feedback tool is trusted by over 10,000+ companies in over the world. Read below some of the points we have picked to introduce you with the product.
Real-time feedback collection
With Fynzo's customer feedback software, you do not have to worry about any delays in receiving data. Its real-time feedback collection feature makes it stand out as it helps users receive live notifications from visitors on their dashboard or mobile apps. As soon as they submit their feedback you can view them in real-time and start working on improving your products or services based on the pain points of your customers.
100% secure data
With Fynzo's feedback software there is one thing you never need to think twice about, which is data security. As compared to conventional paper forms, Fynzo's online customer feedback system is more secure. If our feedback software detects any external engagement with the data you collected, we will be sending you notification alerts or emails, letting you know of the same. These alerts can help you change the accessibility options on our feedback tool exactly as you require it.
Works offline
Any feedback you have collected on Fynzo's customer feedback software is available offline for you to view and work on. So even if your WiFi is down or you have entered a low network area, you can easily view the customer feedback questions of your survey and the answers received as well. Make changes to any part of the survey, while offline without fearing the loss of data. As soon as your phone or laptop connects to the internet again, the changes will be uploaded to the cloud of our feedback software as well.
500+ readymade survey templates
Have you ever thought how tedious form creation would have been if not for the availability of survey templates consisting of a variety of customer feedback questions? This makes the entire job of survey creation a lot easier and much faster as well. Few layouts available on our app are restaurant customer feedback, Hotel guests feedback, hospital attendees feedback, NPS, and so many more templates for your ease of survey creation.
Integration with the apps you love
As a modern customer feedback tool, Fynzo online survey maker has the option for integrating with multiple apps so that it becomes easier to view the feedback and share it with your team. Integrate with popular apps like Google Sheets, Slack, Zapier, Google Analytics, Facebook pixel and so many more according to your requirements. Responses collected to your customer feedback questions would automatically be sent to the apps you want making navigation a whole lot easier for you.
Downloadable survey reports
Want to store the results collected through our feedback software in the form of a pdf file or Excel sheet? Well, Fynzo Survey's customer feedback system offers multiple versions of downloadable reports. Some supported formats are docx, excel, pdf, etc which provide ease of access for users. These reports come in handy while you need to share them with your team or store them for viewing later and comparing with the results of the previous rounds.
Customer Feedback Strategy : Conclusion
Getting input from customers is a winning method. It is the basis of progress. The better you understand your clients, the more you can enhance and push your offering to new heights while keeping people delighted.
If that isn't enough motivation to collect customer feedback, research has shown that simply asking for comments is enough to minimise client turnover. It demonstrates to customers that your organisation values customer satisfaction.
Usually, you should collect feedback after each transaction and then sincerely consider it when it is received. What your consumers say about their interactions with your company or brand can be a huge benefit in achieving and staying on top.