Looking for best animation software in 2021…?
Before animation techniques came to light, cartoons used to be drawn by hand which was an extremely tedious process. Then thousands of papers were used for creating a scene in motion and months used to pass by for inking those on paper. Whereas now we have received the boon of technology through computer animation which is fast, cheaper and has a great deal of flexibility.
What is Animation Software?
This type of software enables animators to create moving graphics from visual files. Now depending on the required program, these animations can be created in 2D, 3D, or computer-generated graphics form, whichever suits you the best. For animators or freelancers, this list of free animation software is good and will be within your budget:
Animation Software #1 : Crello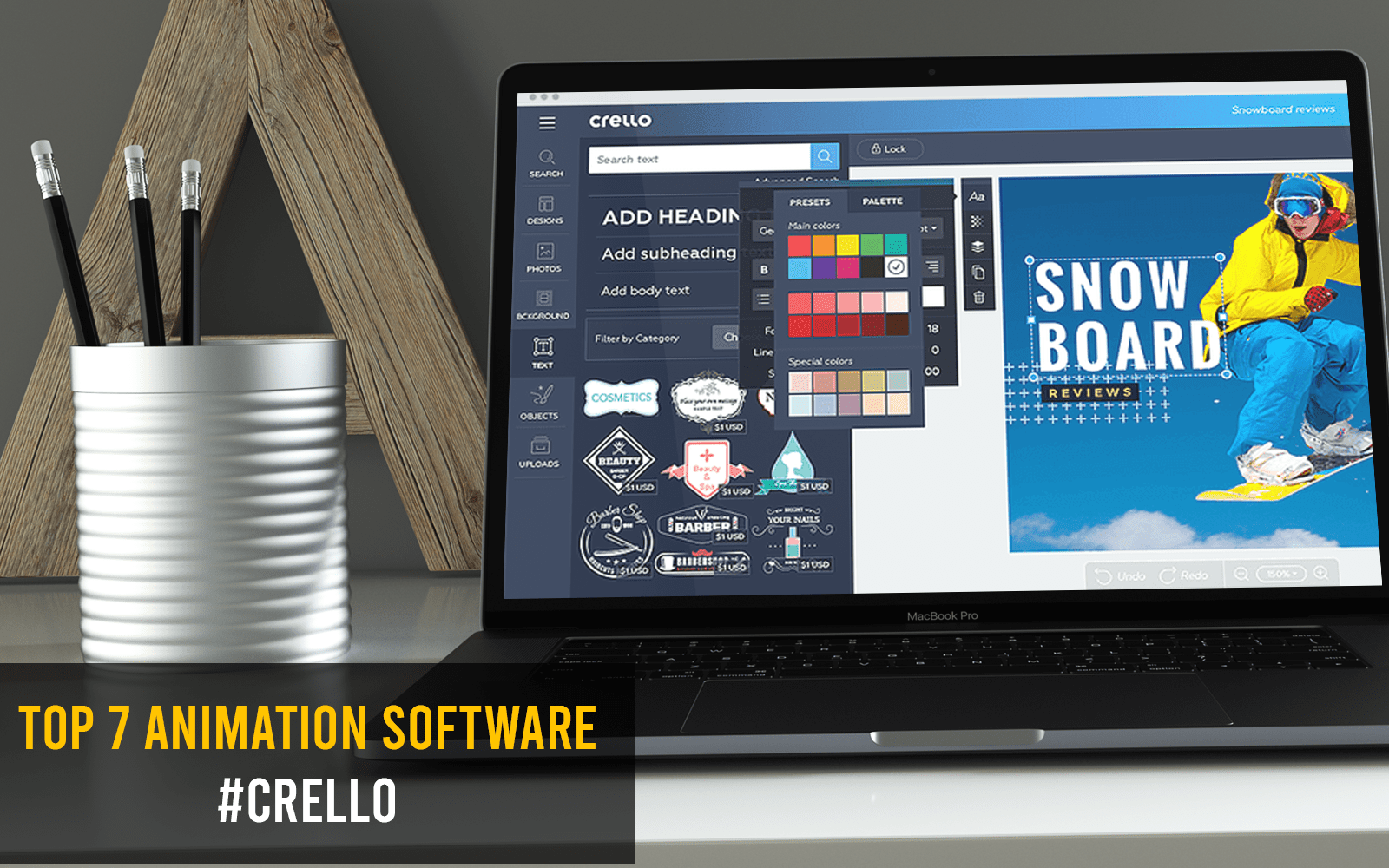 This animation software does more than the basic features which animation software has to offer. Crello has an extensive library of animated templates, along with thousands of pre-animated characters and objects. Also, these tools will help you create animated ads, Facebook covers, and even square videos without having any professional design skills.
Thousands of animated templates
Downloading in MP4 video format
Access to 140 million stock photos
You can upload your very own graphics, animations, and fonts
Pricing: Free
Animation Software #2 : KeyShot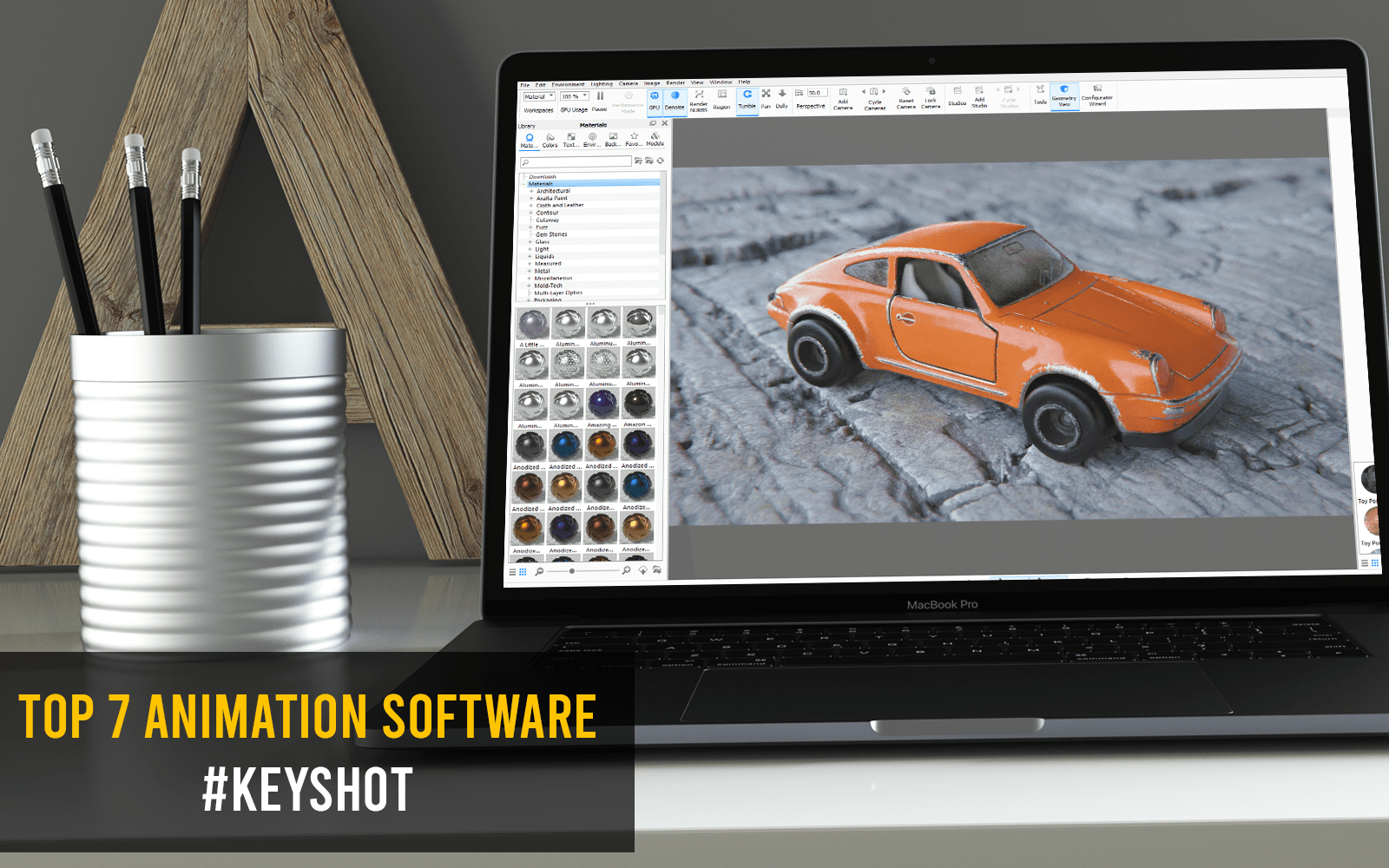 This 3D rendering software is quite fast with great animation capabilities. Animators can create stunning visuals from simple basic files in a matter of a few minutes. Also, KeyShot is completely free and has many features including:
Both 3D and 2D animation
Users can simulate real-world camera behavior with the help of camera control
To ensure objects are being properly lighted focused caustics are available
HDRI lighting for lighting up your scene as you need it
Pricing: KeyShot HD at $995, Pro at $1995, and Pro Floating at $2995.
Animation Software #3 : PosterMyWall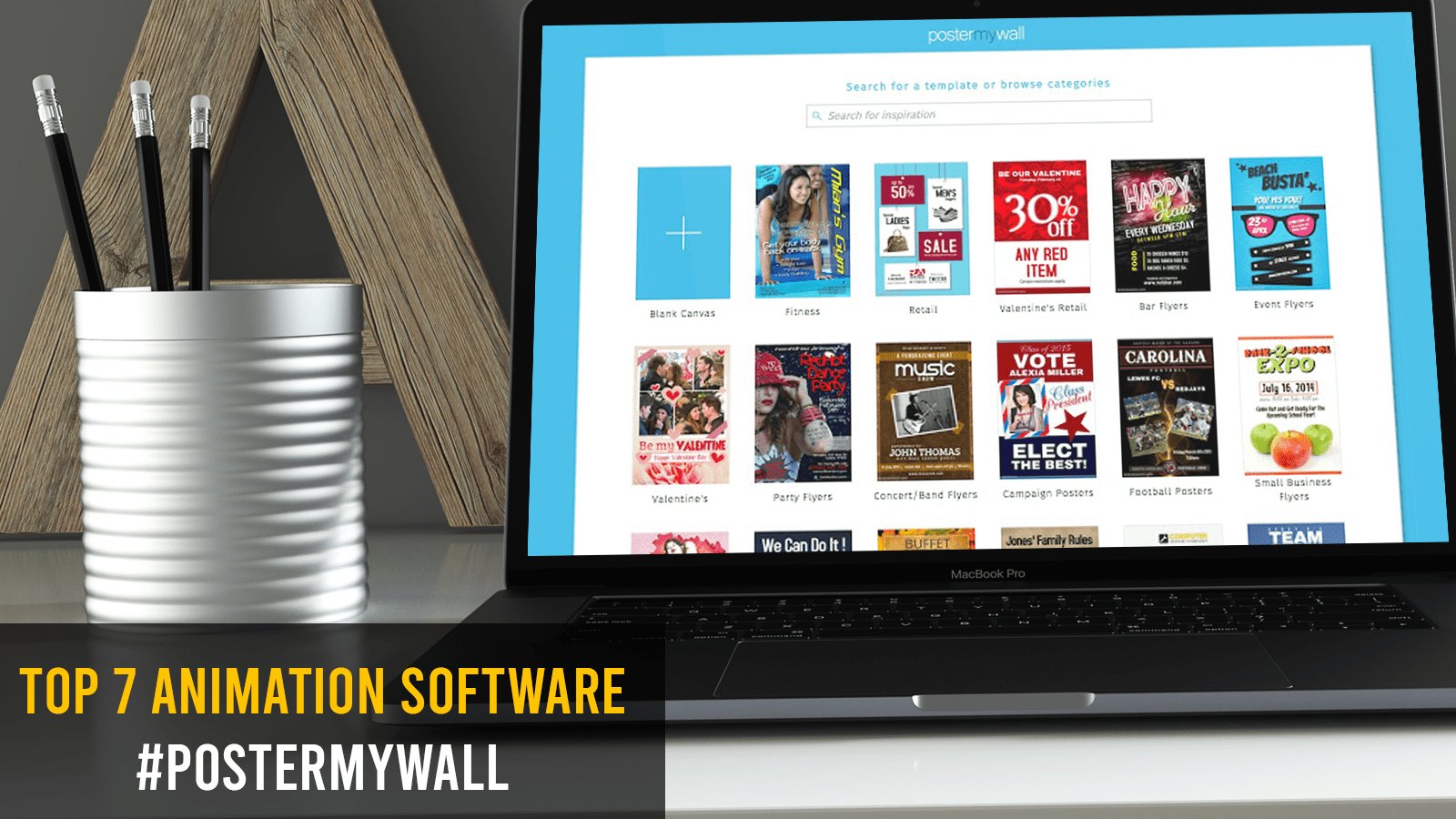 This animation software has an incredibly easy-to-use interface that is quite straightforward and users don't even need to sign up for availing a template. Also, with PosterMyWall you can design promo posters, graphics, and videos using a huge collection of templates and stock videos. You can send them for live printing if you live in the US. Some features are:
Users can save them as high-quality MP4 and GIF files
You can choose from the numerous stock videos available as templates
Download videos in 4K or in full HD quality
You can implement bulk printing of your designs on various materials
Pricing: Free. But if you want to download your poster in HD quality, you will have to pay.
Animation Software #4 : PowToon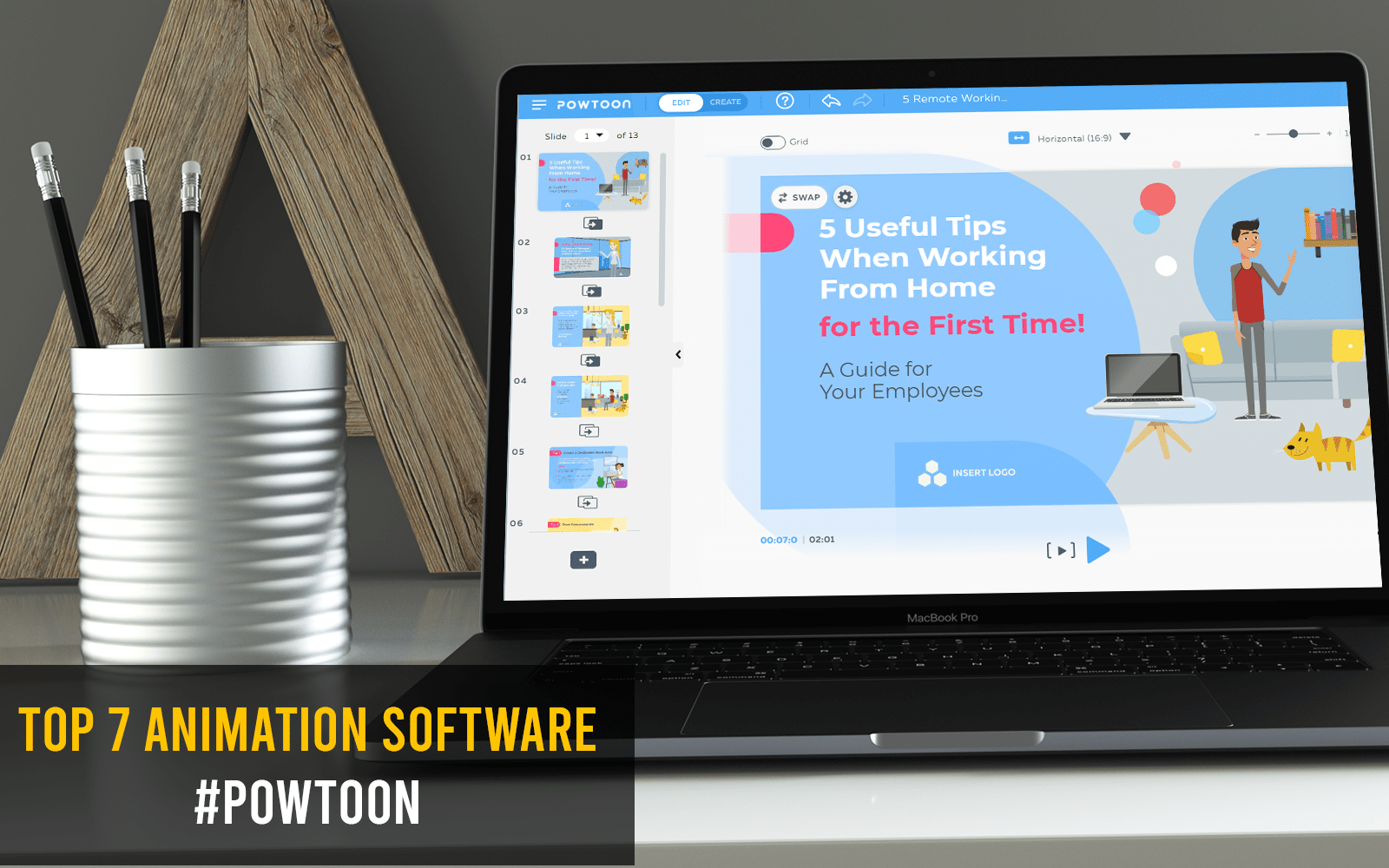 You can create short videos and presentations easily with the help of PowToon's free animation software. The library for this app is extensive and you can choose from the extensive collection to upload a design of your own. However, some other major features include:
SD video resolution
You can export directly to Facebook, YouTube, or many more applications
You have full access to Powtoon's library
Create videos that are up to 3 minutes long
Pricing: It has a free plan. Pro plan starts at $89/month billed monthly.
Animation Software #5 : PixTeller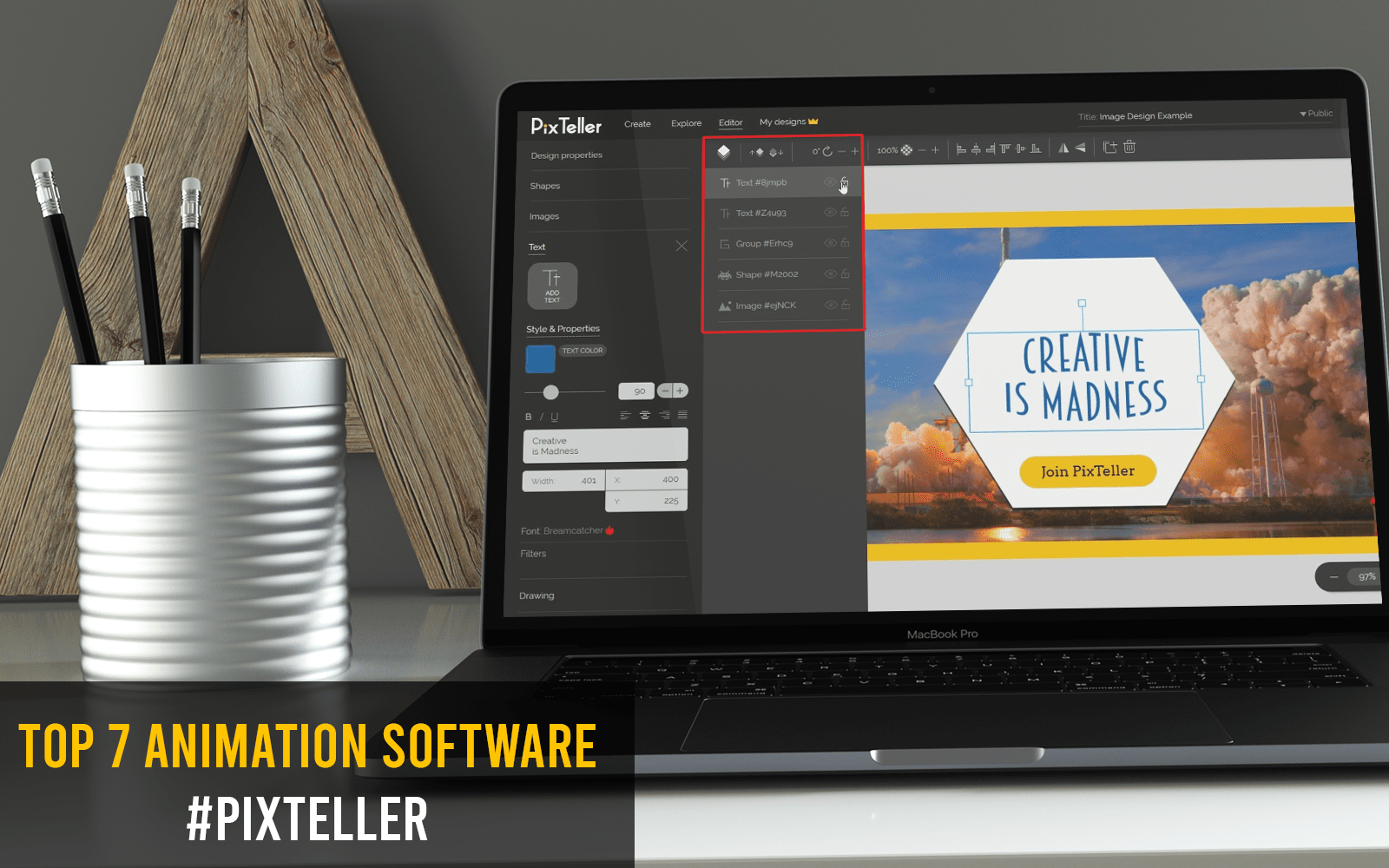 For businesses as well as personal use, PixTeller's free animation software is quite worth trying out. Also, it is quite a good alternative if you aren't looking for something too professional and more basic. Few special features can be:
Numerous pre-animated templates to choose from
Users can customize a frame by frame timeline
Also, you can share the URL of your work with specific people
Add up to 10k+ shapes to your animation
Pricing: Free
Create forms with #1 Online Form Builder: Fynzo Survey
Animation Software #6 : Blender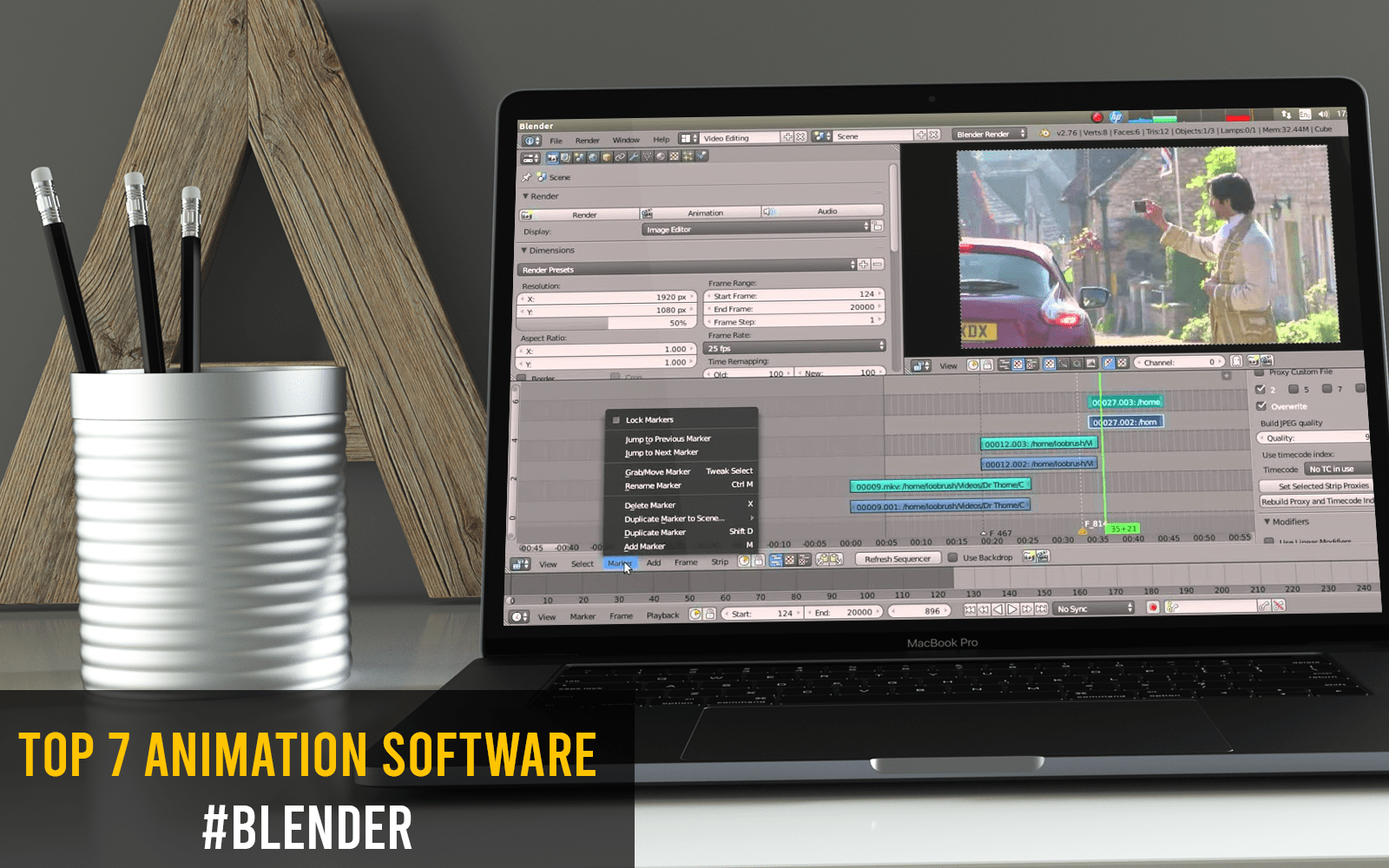 This free and open-source animation software is great for game creation, 3D modeling, motion tracker, and many more functionalities. However, it offers numerous tools to convert 3D models into animation characters. Major features include:
It has a varied mirror functionality
You can add an editor for character animation poses
Non-liner animations available for independent character movement
Automated walk cycles along paths
Pricing: Free
Animation Software #7 : Biteable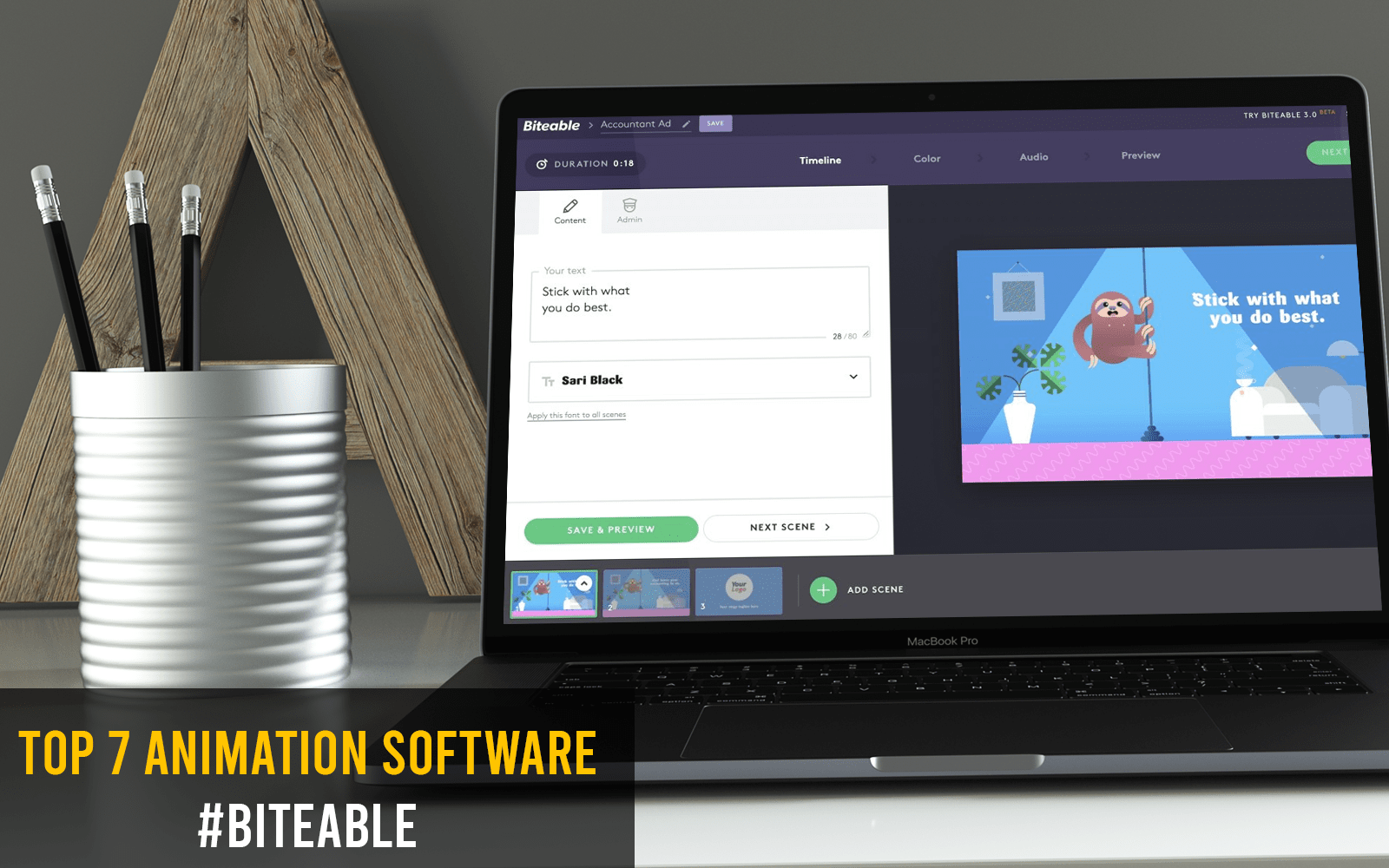 Are you in search of creating bite-sized animation videos like ads, promos, and other social media videos? If yes, Biteable is just the right app for you. You can edit directly from one of its previously made templates, share them among your target audiences or download them for using it later. There are thousands of stock footage clips available which can be put together for creating an entirely new customized video. However, some major features can be:
Hundreds of professionally created video templates are available
Audio tracks can be added on your won from the library provided
You can download your designs in full HD MP4 video format
Also, you can share your videos with your teammates or onto your social media platforms
Pricing: It has a free plan. Premium starts from $19USD/month billed annually.
Create Free Online Quizzes : Fynzo Survey Quiz Maker
Conclusion :
Now, which animation software could really catch your attention? If you want to know which one is the best it would be difficult to place your finger on anyone. It mostly depends on what you are intending to create with that software. So go through the list and the features of each option before deciding on installing one.
Do you think you found the one? If you know some other software which should have been on this list, do let us know in the comments below!
Thank you for reading!