Video streaming platforms have taken up the world by storm today. Maximum part of the population use at least one streaming service. The recent pandemic situation where most people need to stay at home and work has increased the use of these platforms. You can watch TV shows, originals, and movies with the best video streaming services at any time of the day. The competition amongst these platforms is immense although each of them has its own special feature that draws different kinds of customers.

Some of the best video streaming platforms

Here is the list of some of the best video streaming services that attract large parts of the population with their unique offers and features.
Video Streaming Service #1 : YouTube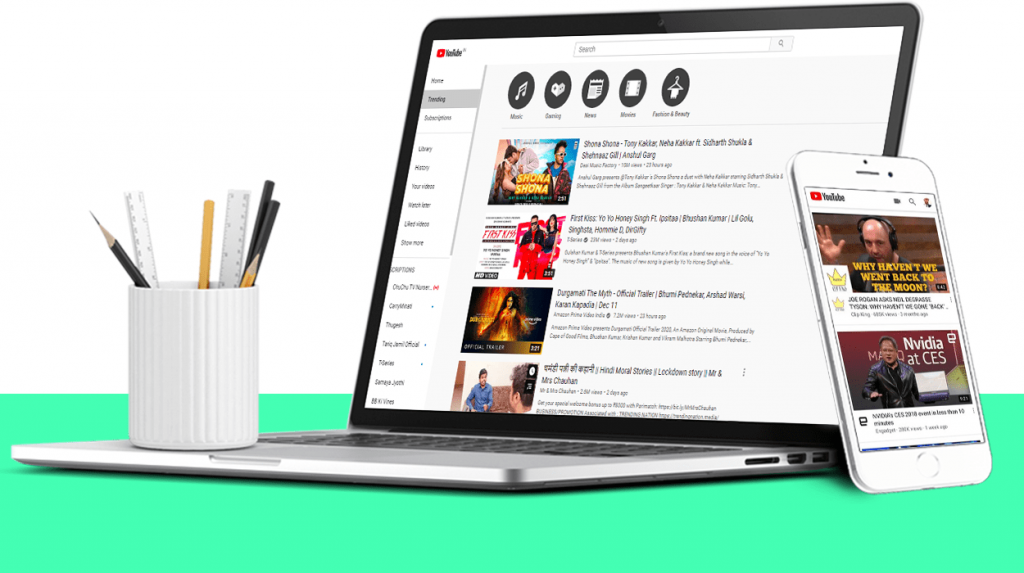 YouTube is the most widely used and most popular among the best video streaming services. It is basically free for all devices. The free of cost option lets you watch all videos available and also create videos of your own to make it available for the world to watch. You can rent movies by paying a specific amount for each movie. YouTube also gives you the option of paying for YouTube premium that has some exclusive features like an ad-free viewing experience and you can play the video on YouTube in the background while you work on another application. The YouTube original productions are also made available for a premium account. The premium account allows the user to download videos for offline viewing as well. A YouTube Premium subscription also gives you a YouTube music premium subscription as well. Music produced all over the world is available here.
Price: $11.99 for a month with a free trial period of 1 month. There are student and family plans that offers discounted rates.
Video Streaming Service #2 : Netflix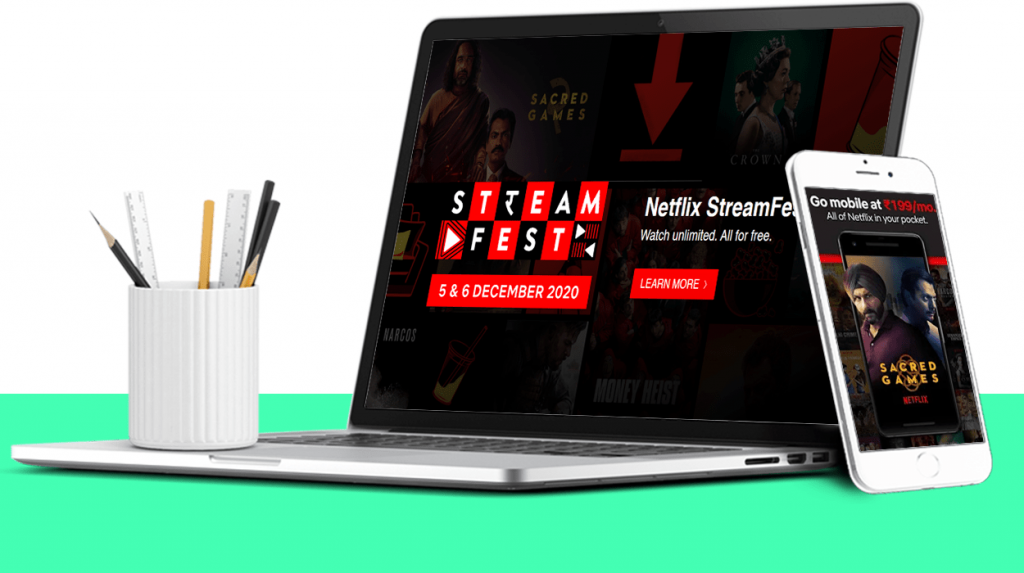 Netflix provides one of the best video streaming services for people who love to binge-watch. With its wide collection of movies, TV series, and originals, people all around the world prefer to get a Netflix subscription. From Korean dramas to Spanish serial shows, the range of collection is huge. Subtitles of many different languages are available for each and every video. It categorically shows which of the shows are popular or trending at the top currently and which show is watched by the majority of the audience. It also suggests movies and shows based on the genre of the shows that you have searched. It lets you continue watching from where you have stopped last so that you do not have to start over again. You can watch multiple shows and movies without losing the progress in watching the previous ones. If you are looking for a platform where you can do a marathon for watching serial shows or TV series with zero disturbance from advertisements, Netflix is the right choice for you.
Price: $8.99 per month for the basic plan which allows viewing on a single screen on a single device at a time. The $13.99 package for a month provides two screenings accessible at the same time on two different devices.
Video Streaming Service #3 : Amazon Prime Video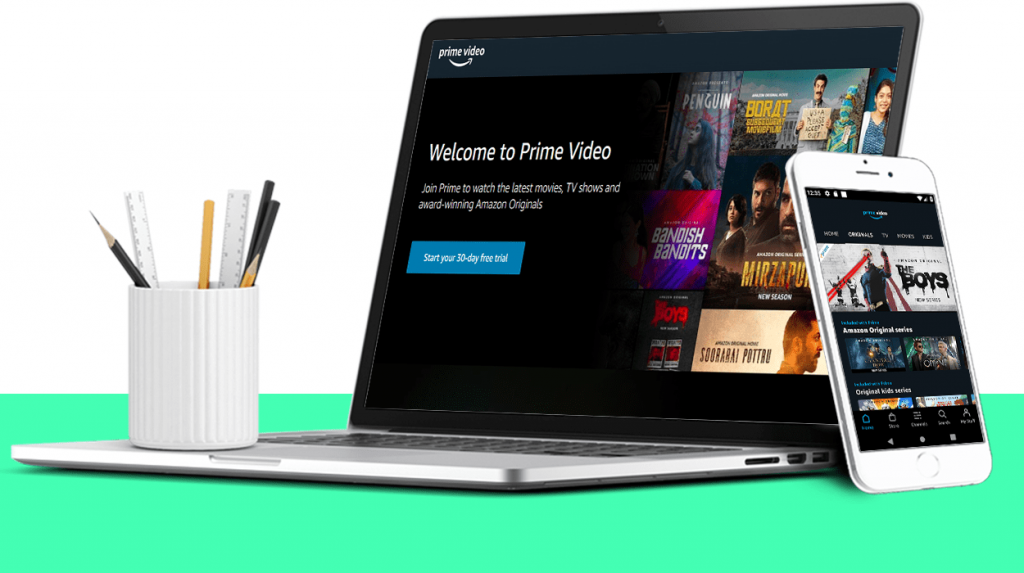 Amazon Prime is one of the highly demanded among the platforms with the best video streaming services. Amazon Prime video subscription comes with a premium subscription to the Amazon shopping site where you can get free delivery and other membership benefits like discounted prices. Amazon Prime also boasts of a wide range of movies and web series. You get an exclusive pass to popular movies, web series, and originals with a premium subscription. You also get the privilege of watching live streams and live sports. High-quality video streaming and high-quality sound make it an ideal option for streaming. You get access to International blockbusters as well as regional movies too. It can be connected to a smart TV with the help of a fire TV stick because it is not always fun to watch on a small screen. Watch videos on any device and three devices at the same time.
Price: $119 for one-year prime membership.
Video Streaming Service #4 : Disney Plus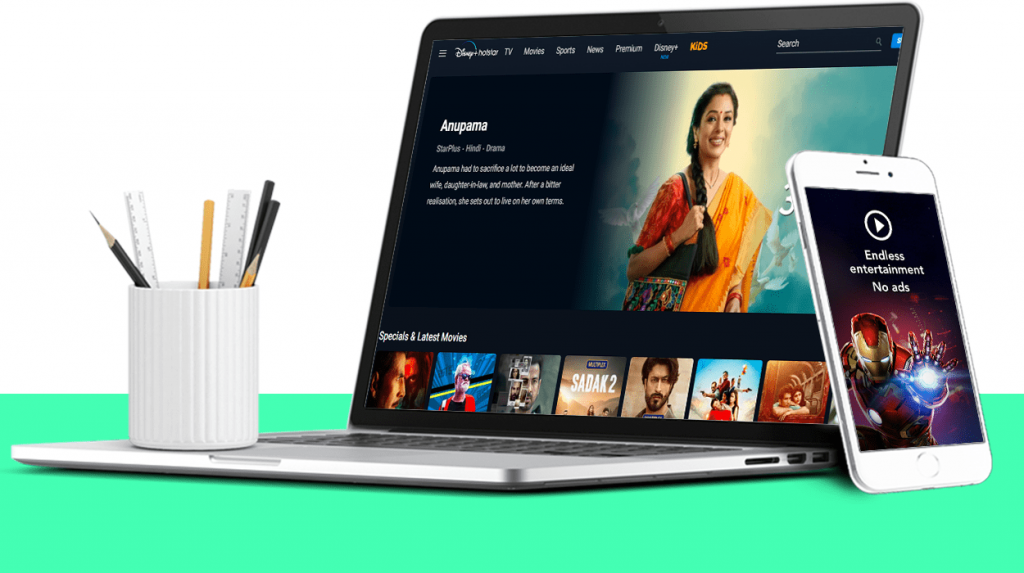 Disney Plus comes under the list of applications that provide the best video streaming services and is owned by the Walt Disney Company. Disney plus shows movies and TV series that have been produced by the Walt Disney studios. It also streams movies from Star Wars, Marvel, Pixar, and National geographic. Disney mainly caters to shows preferred by kids and appropriate for that age. But the creations are enjoyed by people of all ages such as the Marvel Avengers movie series that has a huge fan base of all ages. It also airs shows from Hulu. These days due to the unavailability of movie theatres, the movies produced by Disney are released in Disney Plus for everyone in the world to enjoy.
Price: $6.99 per month. The yearly plan saves a little as it costs $69.99 per year.
Video Streaming Service # 5: Fubo TV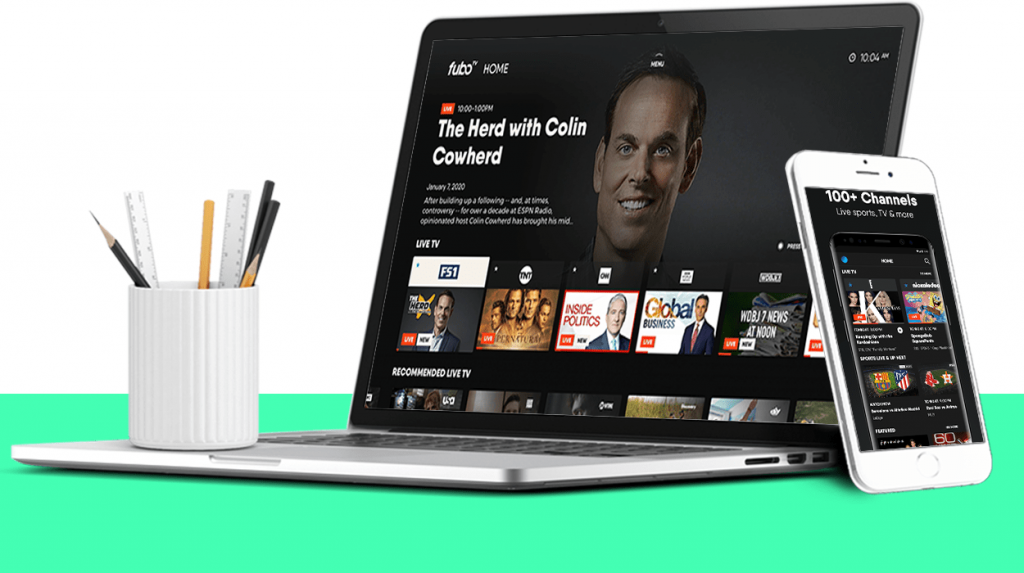 Fubo TV provides the best video streaming services for the sports world. You get to watch live streams of the channels like NHL, MLS, MLB, NFL, and other channels that show movies and tv series. In the beginning, it only streamed soccer streams and channels then it broadened its scope to other sports and then finally to some entertainment channels that air movies and shows. You can stream on any device like smartphones, Smart TVs, tablets, and desktops. Though Fubo tv subscription is partly on the pricier side than other video streaming platforms, you can select your desired package according to the channels you would need. With the amazing features, it is a setback that Fubo tv is not available everywhere in the world.
Price: $59.99 for a month.
Video Streaming Service #6 : Hulu TV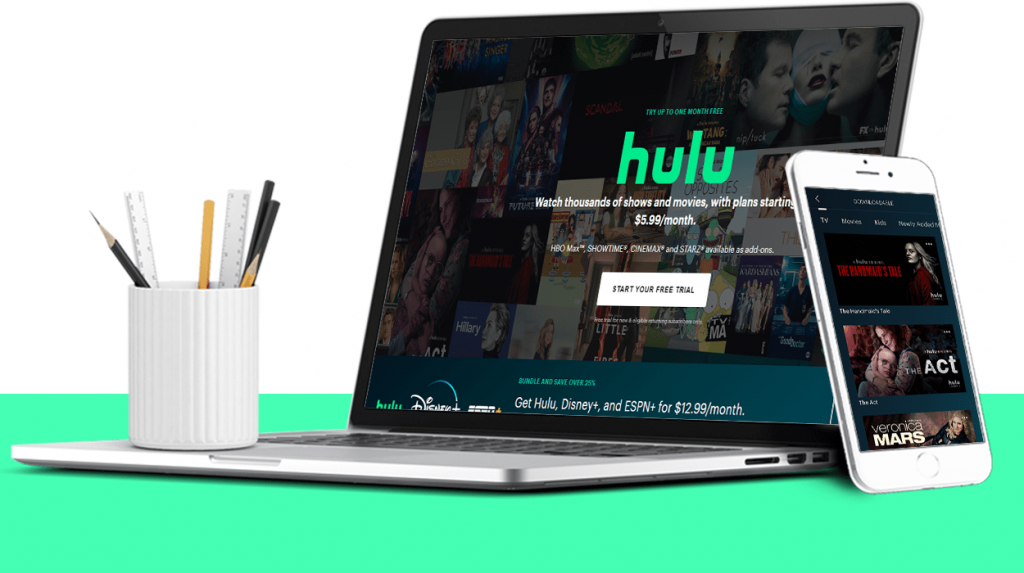 All favorite and popular shows are available on Hulu TV. This too is majorly owned by the Walt Disney company. Shows from NBC, Fox networks, and ABC networks are available along with other sports and entertainment channels or music channels in Hulu TV with its best video streaming services. In some places, it can be joined with Disney plus so it becomes a complete package with both entertainment for kids as well as adults. The Live TV subscription charges a bit more than the basic subscription which brings live shows and live sports events. You also get packages where it is free of advertisements and interruptions. There are different subscription offers from which you can choose according to your budget. It also partners with Rakuten Viki, which centers mainly around series and movies which are Asian. Hulu categorically recommends series for specific age groups and has other categories like Hulu originals, newly added movies, and many more so that searching becomes easier.

Price: The basic plan is for $5.99 per month or $59.99 per year. The ad-free subscription costs $11.99 per month and the Live TV added costs $54.99 per month. Ad-free plus Live TV subscription is for $60.99 per month.
Video Streaming Service #7 : Rakuten Viki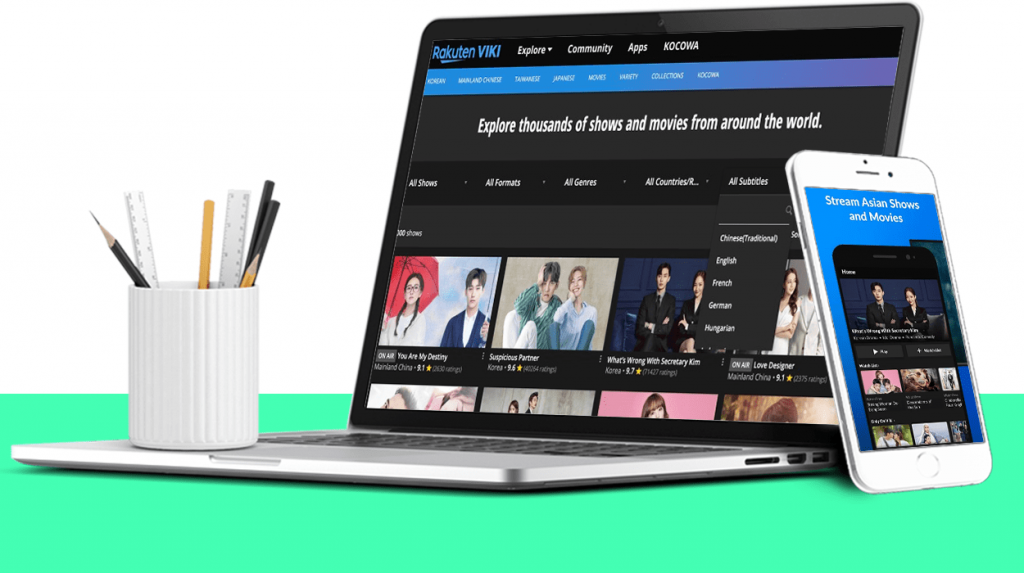 Rakuten Viki is a subscription-based system of video streaming that is based on Asian shows. It can be free or paid. The paid subscription gives the best video streaming services as it gets rid of all the advertisements that interrupt in between the shows in the free of cost version. It airs Korean dramas, Taiwanese dramas, Chinese dramas, shows related to K-pop, and basically anything that centers around Asian shows. It is well-liked and preferred by people who are interested in such content as they have recently gained quite a lot of popularity not only in Asia but also in other parts of the world. It categorizes the shows in the following categories like latest releases, shows from specific regions of Asia, Movies, and shows that are well-loved. The free version gives a lot of advertisements in a short time gap in between the shows so that might get a little annoying for the user.
Price: The ad-free version costs $4.99 per month or $49.99 a year with HD quality viewing experience.
Video Streaming Service #8 : HBO Max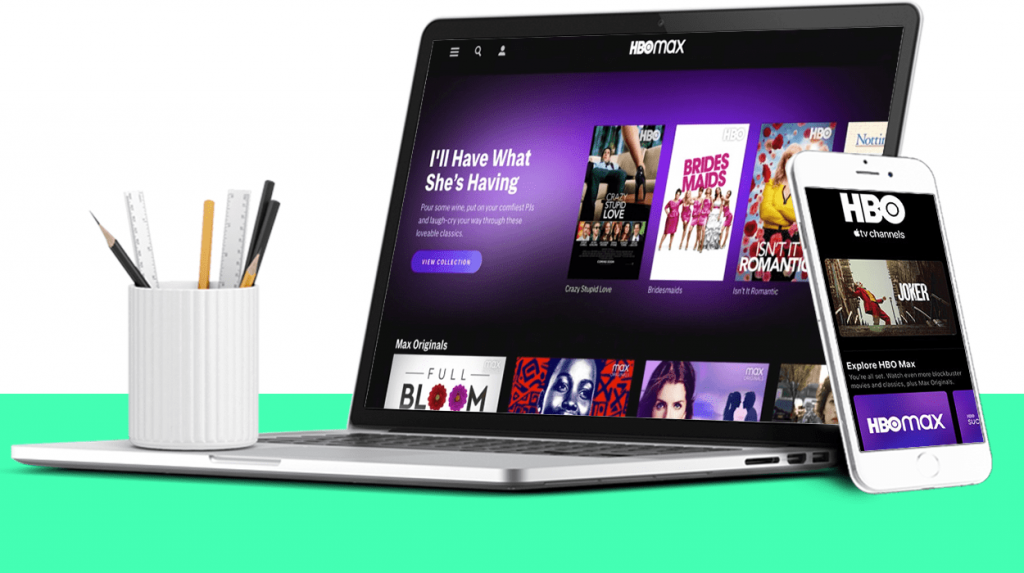 HBO is a favorite TV channel for everyone. HBO Max has added privileges and advantages for its users. Despite such popular video streaming platforms, HBO Max does not stay behind in delivering its best video streaming services. It allows up to three screens to be viewed simultaneously. The only disadvantage is it cannot be connected via fire sticks to television but works with all other devices. You can get access to shows on Netflix and other platforms so the collection is extensive with all on-demand shows. Though it is packed with features there is a problem with video quality as 4K quality is not yet supported.
Price: $15 dollars for a month.
Video Streaming Service #9 : IMDb TV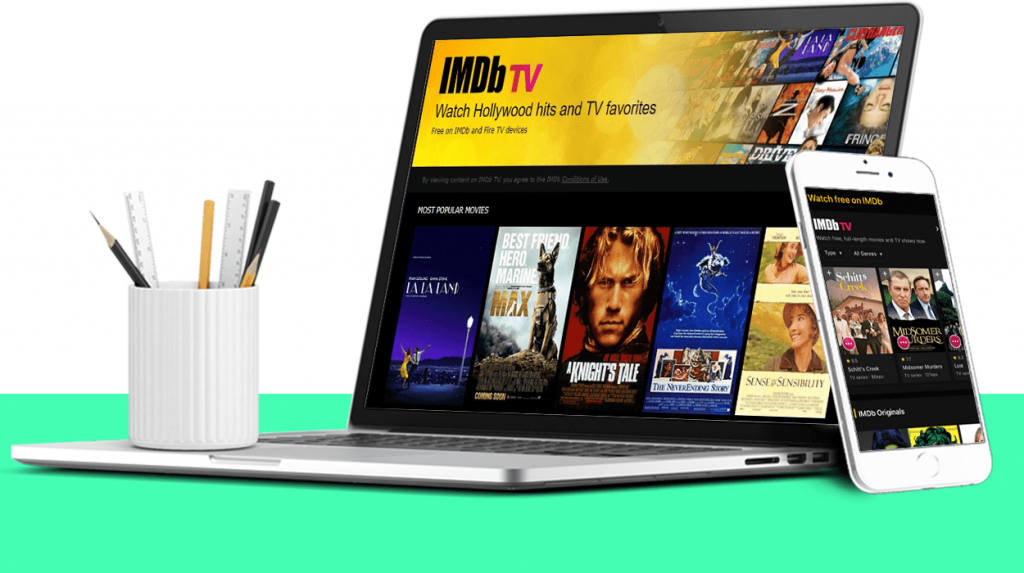 IMDb is a hub where people get knowledge and get to check the ratings given on different movies and series. Before starting to watch a series, people generally turn to IMDb ratings to decide. IMDb TV is owned by Amazon. You can use the app or the website to search for any show and get access to it. It is free to use but has a lot of ad breaks that may not keep the interest of the users going for a long time. It can be accessed through any device and has great video quality. Though it is free to use, you can also get a subscription to avoid the advertisements.
Price: $19.99 for a month and $149.99 for a year. The yearly subscription is a cost-saving plan.
Conclusion:
All these platforms that offer their best video streaming services have different subscription prices while some of them are free. But the content they provide varies a lot. Some are not even available in every country. So, it depends on availability and user preference. There are other apps that offer video streaming services as well.