The pandemic has changed the dynamics of today's world and has offered a new perspective to the working of all institutions. In order to cope up with the times, most of the work is being digitalized which includes teaching in educational institutions as well. There have also been introductions of short courses more and more alongside regular ones. Now, taking online class attending and teaching, test-taking, assignment submission, grading, and many more activities can be done easily by everyone and quite conveniently with the help of online teaching platforms. We are here to suggest some best platforms available in the market.
8 best online teaching platforms
Many online applications and software give excellent service for online teaching that has become a boon for the education system today. Some of the best online teaching platforms are given.

Online Teaching Platform #1 : WizIQ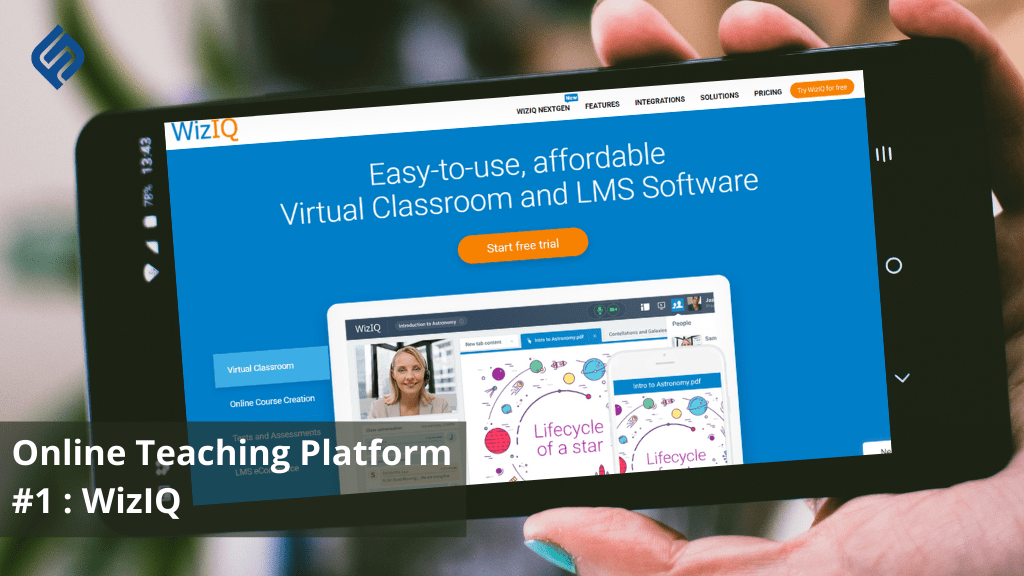 WizIQ is well preferred by instructors and teachers. It lets you conduct classes exclusively and promote the courses and classes worldwide. WizIQ lets you create classes and sell the courses online. You can admit students and reach out to them from anywhere in the world. It also lets users conduct training classes for customers, partners, and owners to train them in new technologies. You can create and design attractive class pages to ensure maximum enrolment from people who access WizIQ. The lessons are available throughout the day and are accessible on any type of device be it a mobile phone or a desktop.

Online Teaching Platform #2 : Adobe connect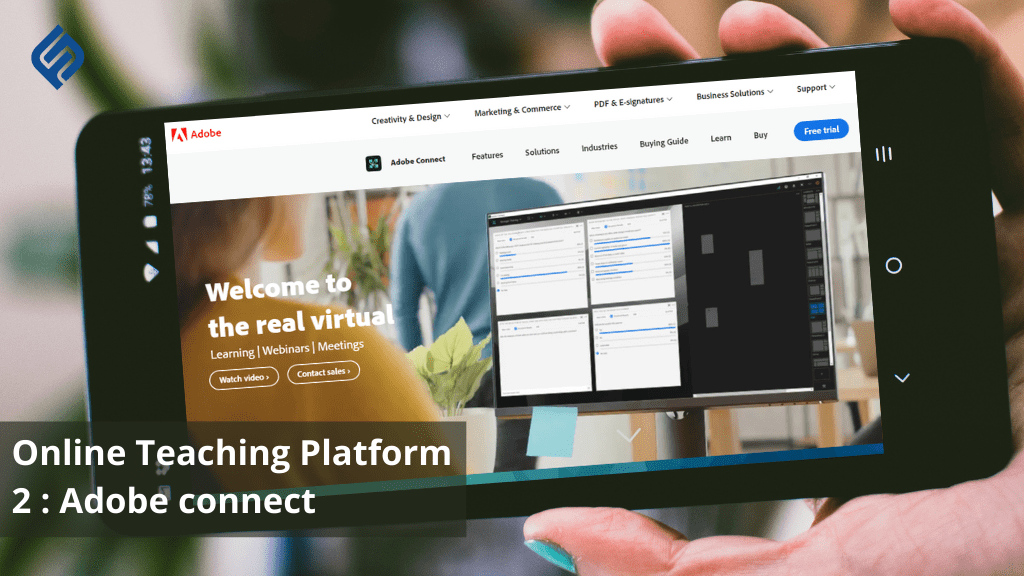 Adobe Connect is not only one of the best online teaching platforms but also a storytelling platform. You can create videos on the lessons and make it available for anyone who uses Adobe connect. You get to increase and spread your reach to as much as you want. The privacy and security in the teaching tool is also an important feature. It ensures complete security of data of the organizations, teachers, and the participants. You can arrange for webinars alongside conducting classes and meetings. In case someone misses out on meetings or webinars, he can view the recordings of the video if any. It is a very convenient option to use in teaching as it maintains the flexibility of taking classes and is reachable for anyone.

Online Teaching Platform #3 : Teachable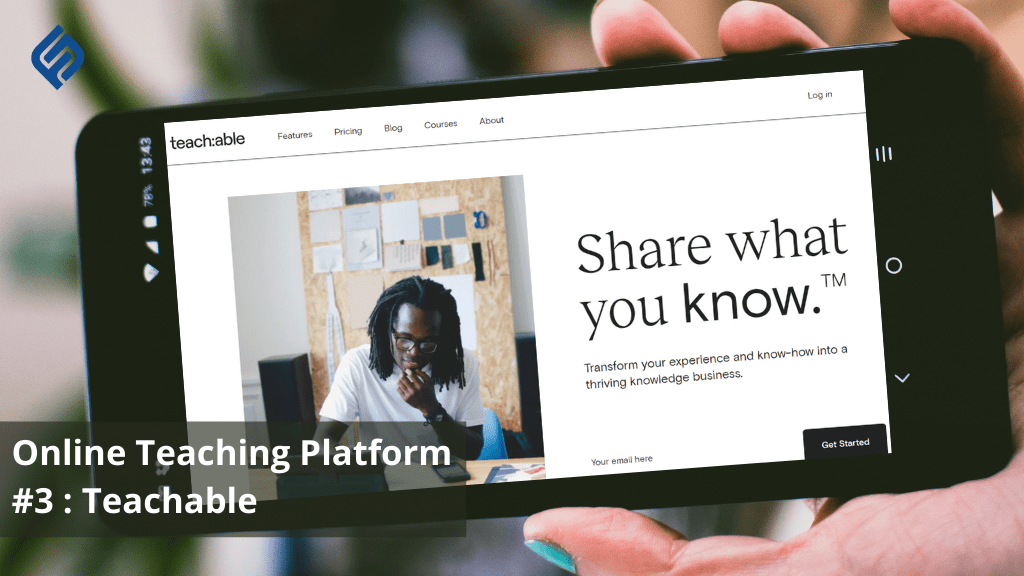 As the name suggests, Teachable indeed makes the teaching and learning experience a lot satisfactory and can be categorized under the best online teaching platforms. There are more than 1,00,000 people who have created different types of courses in teachable. It is very easy and convenient to use teachable without the worry about technical complexities. You can also try it out for free initially. You can also link your website if there is one with your teachable courses to increase your overall reach as well. You can create unlimited training videos, coaching videos, and courses. It also has special features to market and promote your classes to the audience and becomes a great income source too.
Online Teaching Platform #4 : Skillshare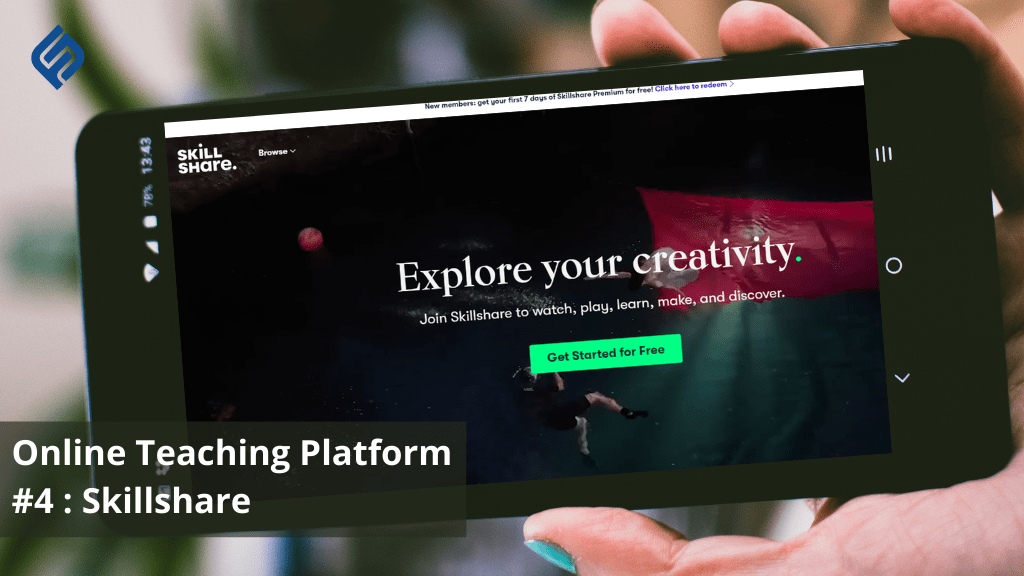 Skillshare has the most vivid collection of online courses ranging from photography to artwork and advanced skills. There are about 8 million creators making it one of the best online teaching platforms. All courses let participants watch skill videos and they can complete projects as a part of the course. The videos for each class is not too long that it becomes monotonous for the learners and has the option to continue classes without starting all over again after the break. It is more like an interactive learning forum than just one-way teaching. Any type of skill can be shared be it small or big with a specific number of students at the least.


Online Teaching Platform #5 : Thinkific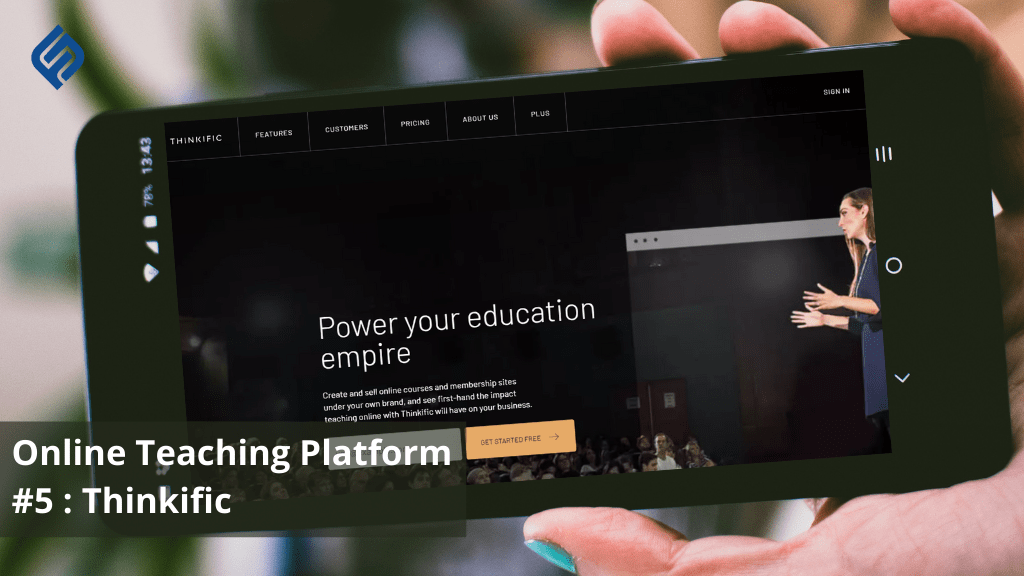 In Thinkific you can effectively promote and create a market for your skill. The statistics for this teaching platform are quite high with more than 50,000 tutors and millions of online courses. It is worthy of mention amongst the best online teaching platforms. You can create videos for conducting classes and also give projects with Thinkific. Making fun quizzes is also possible for anyone. It has unique features for you to build pages for your course in order to help in better promotion. You can form your lessons and courses according to your preferences. Thinkific also gives you the liberty to decide the perfect course fees as you prefer.
Online Teaching Platform #6 : Learnworlds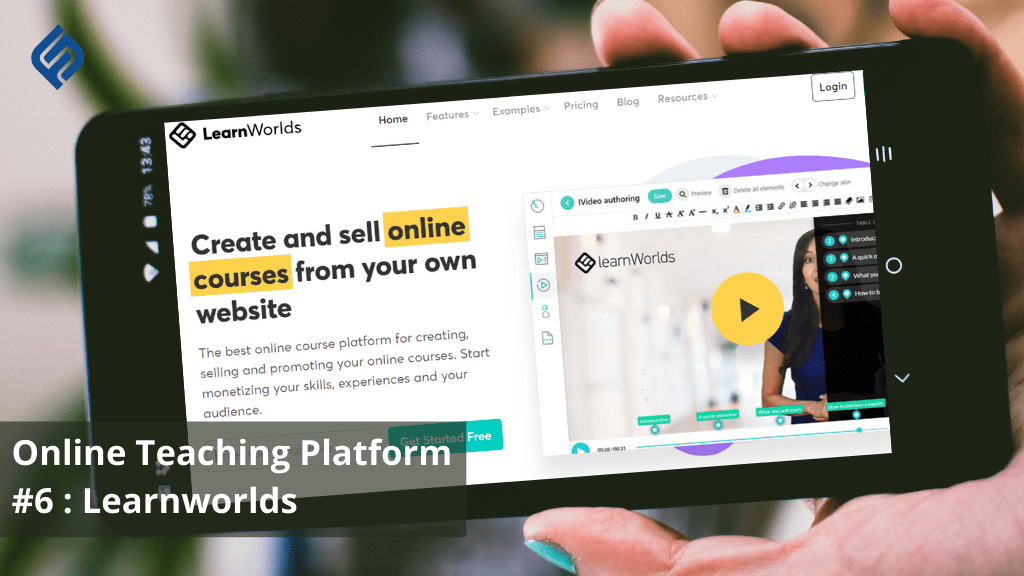 Learnworlds also deserves to be amongst the best online teaching platforms as it creates quite an engaging forum between the teacher and the students. It comes in the form of a monthly subscription for its users. You get to use design templates to create courses on the platform. It creates a thrilling teaching and learning experience for both the teacher and the student. You can make tests to evaluate students, create notes or books for online use. With e-certificates and downloadable notes, Learnworlds is a package of great features to ease out teaching online. Round the clock assistance and support is also available if the user faces difficulty.
Online Teaching Platform #7 : Academy of mine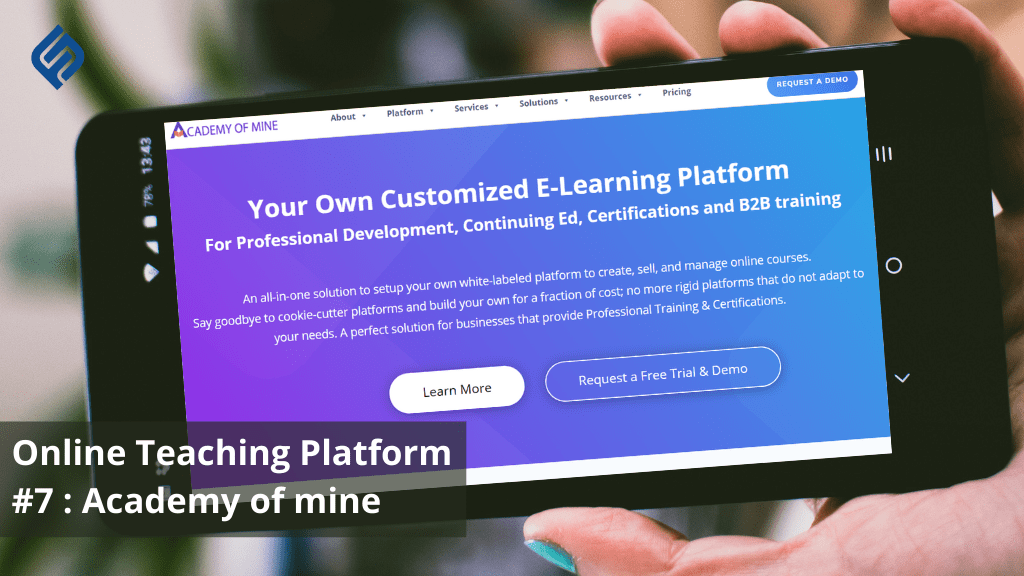 Academy of Mine is of the best online teaching platforms where you can grow considerably. You can customize your courses perfectly according to the purpose it serves be it a specialized training one or a learning course. Each of them can be uniquely customized relating to its theme. The features offered by the Academy of Mine for marketing and promotion is well preferred by many. You can try out its features for free for a month and pay for further usage. Academy of Mine is great if you want to market your courses and increase reach among the audience.
Online Teaching Platform #8 : Udemy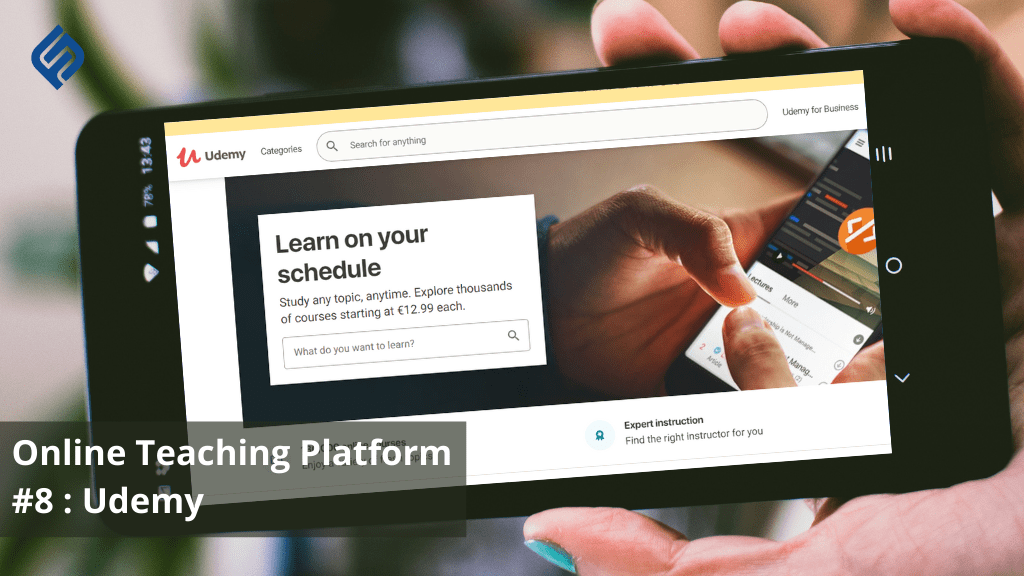 Udemy is widely used worldwide by teachers and that puts it amongst the best online teaching platforms. Packed with features like presentation, videos, and notes, it proves to be very effective and user friendly. Udemy also lets teachers make free courses as well. Millions of people learn a variety of courses on Udemy. Learning is possible through pdfs, videos, presentations, and audio. Courses can be built which are away from mainstream academics as well that help in everyday functioning. The ease of usage is because it can be availed in Android and iOS devices.

Conclusion :
In order to cope up with difficult times and also to progress with time, online teaching platforms have become a necessity. With these platforms, anyone can learn anything from the comfort of their home. Along with these teaching platforms, some other software also helps a great deal. Such activities include creating presentations, creating videos, editing, and making surveys and quizzes.