It was recently announced that the unlimited storage feature of Google Photos is being revoked from June 1st, 2021 and this news has massively shocked all its users. All the pictures uploaded before will still be available on the cloud. But from June 2021 onwards, users would only get 15GB of limited storage, exceeding which they would have to pay for every month. It's time to begin the quest for Google Photos alternatives.
Why is this change taking place?
At present more than two billion users are utilizing the features of Google Photos for storing and sharing their pictures online. So it is becoming very hard for Google to offer so much storage for every individual account. They have seen around 28 billion multimedia contents being uploaded per week.
Hence it won't be easy to carry on with such limited functionality after months of using unlimited storage. If the person can pay for storage above 15 GB or if 15 GB is sufficient for them, it won't matter. But it is generally not the case for most users. The only option is to find an alternative to Google Photos which offers unlimited storage and high picture quality.
We have listed some appropriate alternatives to Google Photos below. However we know they don't have the advanced set of features like Google Photos provided but since Google didn't leave us a choice, many users are considering shifting to another app. To make the process easier for you to read on and choose the Google Photos Alternative which best suits your need:
Google Photos Alternative #1 : Amazon Photos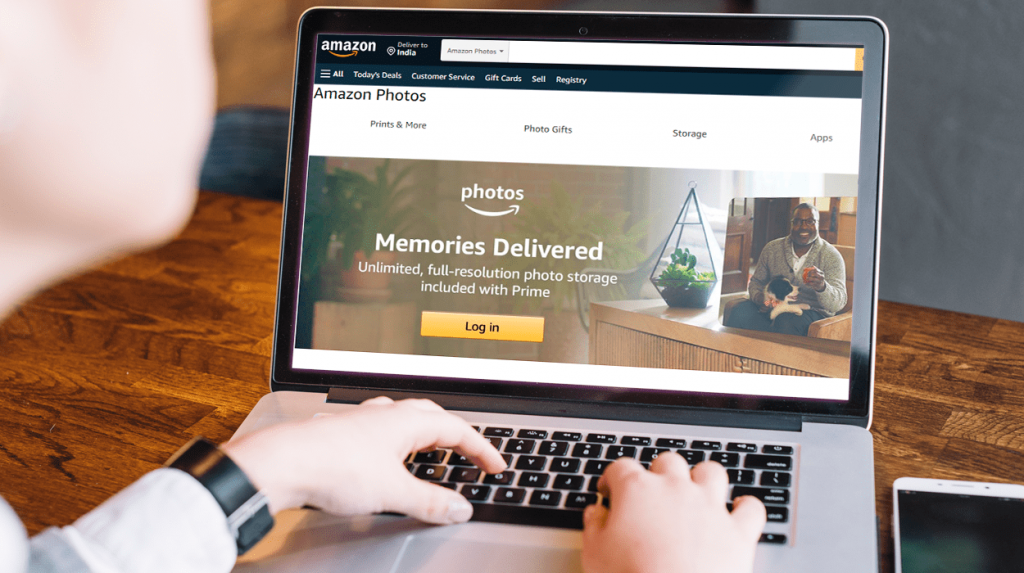 Amazon Photos app will help you utilize unlimited storage facilities but only if you have an Amazon Prime Membership. However, users must remember that this Google Photos alternative is only available for Android users and not iPhone users.
Key features:
Users can save photos in original quality
Photo storage space is unlimited but videos are limited to only 5GB
You get added benefits like full access to Amazon prime video, Amazon Music, and 2-3 day delivery or lightening deals on the e-commerce app of Amazon. If you are using that already, the Amazon Prime membership would make your life so much easier
The app can automatically back-up your photos
You can search for keywords associated with a picture and find it easily
Sharing of photos or albums with other people are also easy by simply sharing a link
Pricing: The membership costs around Rs.99 per month and Rs.999 per year so it is a great alternative for Google Photos.
Google Photos Alternative #2 : Flickr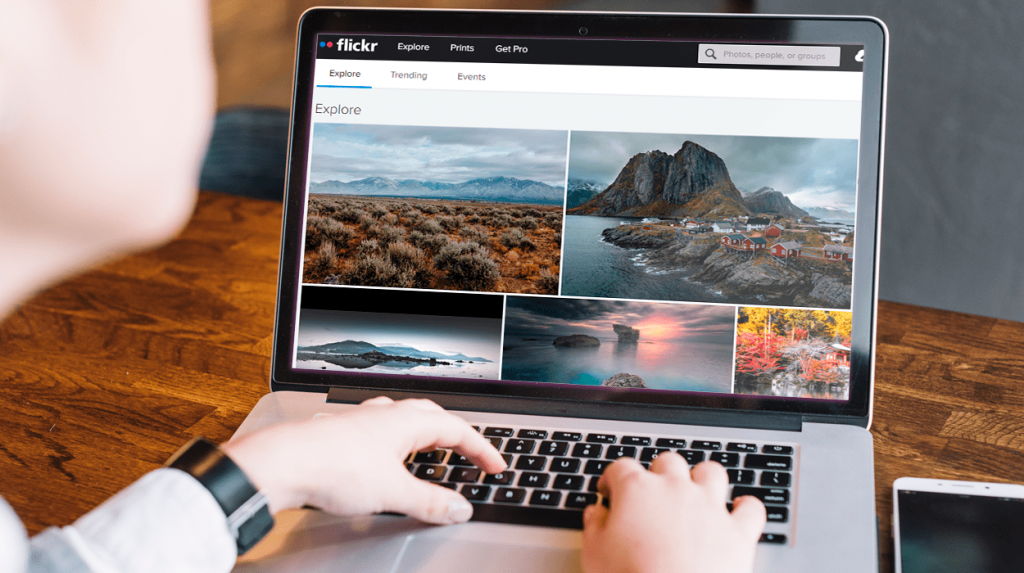 Previously Flickr used to offer unlimited storage but now that feature is no longer available. However, this Google Photos alternative allows free storage of only 1000 photos, and on exceeding that users have to upgrade to the PRO version.
Key features:
Users can store photos in original quality and this is advantageous for photographers
You can organize your photos into albums and browse them with much ease
It also offers some photo editing tools for instant editing
You can enable auto-syncing or upload photos individually
Set your photos to private mode so that no one can get access to those pictures.
Pricing: The Flickr PRO subscription is available for $7/month or $60/year.
Google Photos Alternative #3 : Microsoft One Drive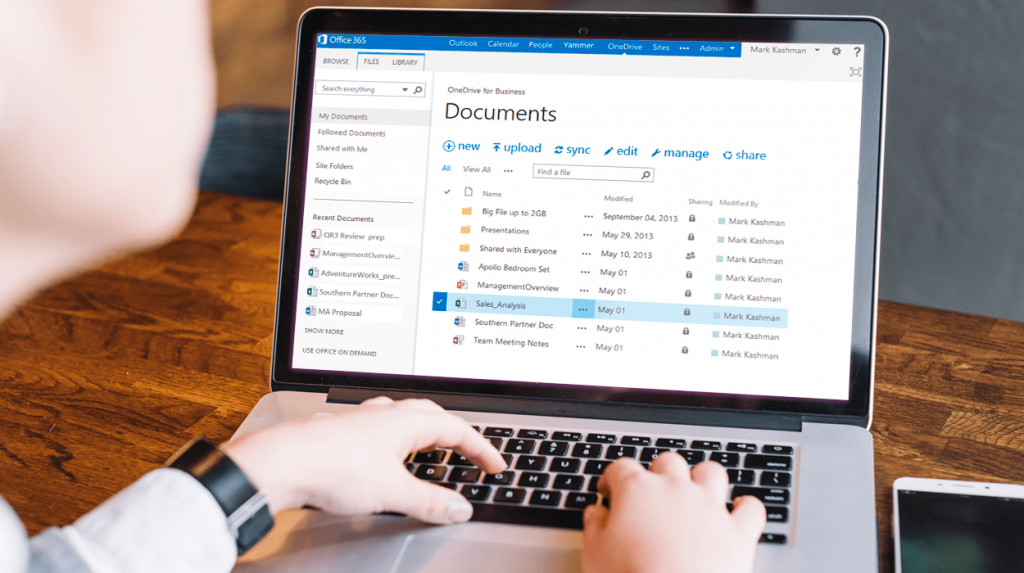 Microsoft One Drive is the most popular Google Photos Alternative for businesses that use the Office 365 suite including Word, PowerPoint, Excel, etc. Also, it is known to be the most secured cloud storage option in the market at present.
Key features:
The basic free plan allows users to use the storage space on One Drive up to 5 GB after which the plan becomes paid
If you have an Office 365 subscription you get a free storage space of 1TB which is almost equivalent to unlimited storage.
It is compatible with all types of devices including Android, Windows, iPhone, Mac, etc.
You can search for pictures based on their content which makes finding photos a lot easier
Pricing: The 100GB plan is for $2/month and the 1 TB plan comes as a part of the Office 365 subscription at $7/month (i.e.$70/year).
Google Photos Alternative #4 : Apple iCloud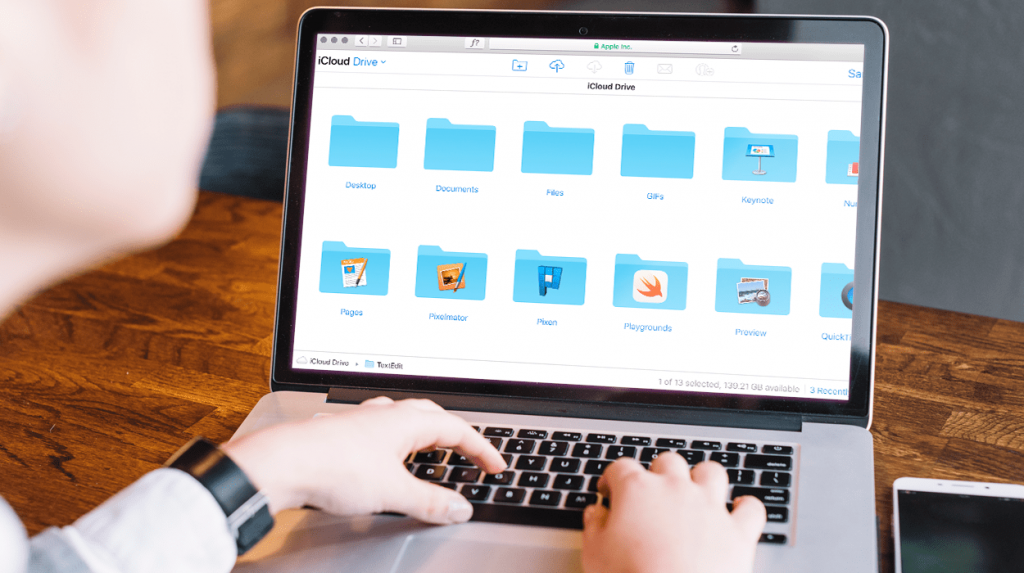 As the name suggests, Apple iCloud app is only for Apple users. It is an all-inclusive cloud storage facility just like Google Drive. This Google Photos alternative has no support on Android phones, so you may skip this if you are an Android user.
Key features:
The free plan offers only 5GB of storage space after which you need to pay
The photos can be accessed from any device including your Macbook or iPad
This may be used from the mobile browser from your Android phone but it is extremely limited functionalities
IT is a secure storage option so most iPhone users probably already are using this feature
Pricing: Users get 50 GB storage space for only $1/month, 200 GB for $3/month and 2TB for just $10/month.
Google Photos Alternative #5 : Dropbox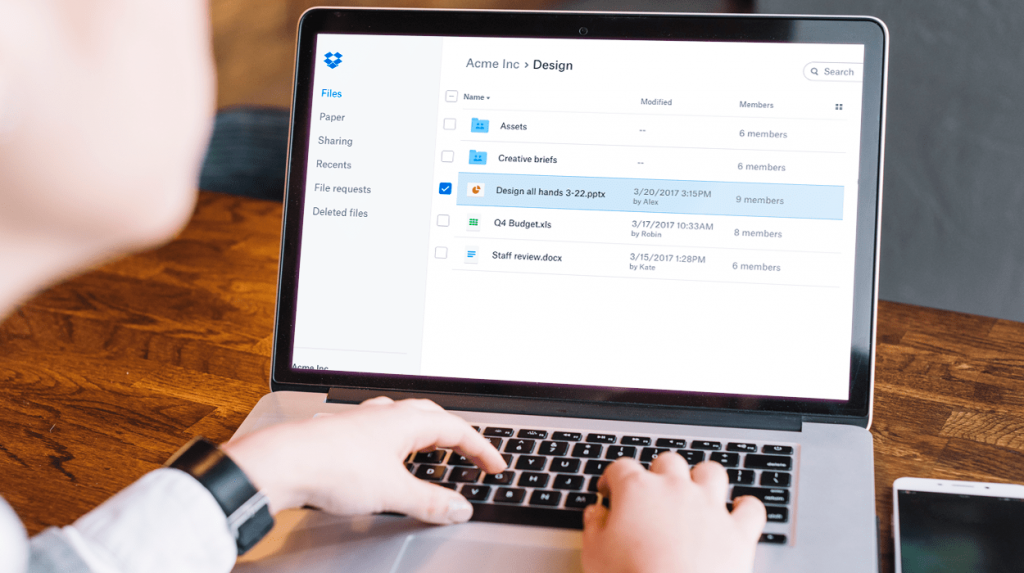 Dropbox is a popular storage cloud and needs some configuration to function as a Google Photos Alternative. They offer an additional security feature that helps you keep your data private.
Key features:
It allows automatic syncing of your photos from your phone to your cloud much like Google Photos
Third party integrations are also available with this app
The free version only gives 2GB free data after which you have to pay for storage space
Pricing: For additional storage space upgrade to Dropbox Plus at $9.99/month or $119.88/year where you get 2 TB of storage space.
Google Photos Alternative #6 : Cluster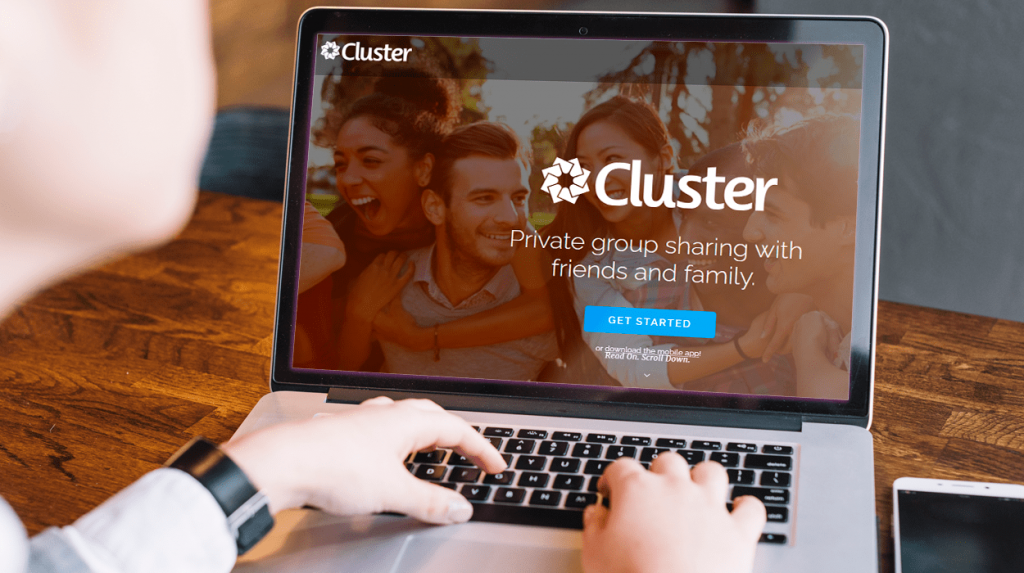 This Google Photos Alternative has mixed functionality- both as a personal storage app and a public social media. You have private spaces in which you can share your photos with your friends viewing only.
Key features:
High level of privacy is maintained in this app
The images you upload on Cluster will only be visible to the people you want to show them to
Comment options are also there for your friends to give their feedback on the image
It also has a well-designed interface which makes users comfortable in using the app
Pricing: The best thing about this app is that it's completely free with no in-app purchases.
Google Photos Alternative #7 : Slidebox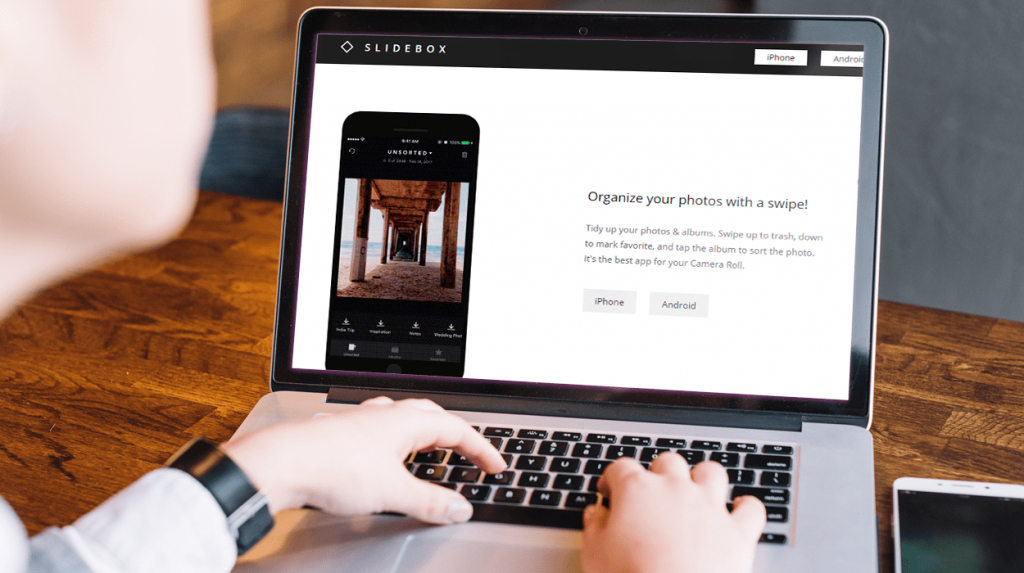 This Google Photos alternative is an expert at arranging photos which give it an added advantage over Google Photos. Though it requires a lot of manual work, it helps to stay organized.
Key features:
Slidebox requires you to do the sorting of your photos into separate albums
On sliding up your photo gets deleted. However, it shows up on your recycle bin
Tap on the photo of your choice to add it to a pre-created folder
This Tinder-like feature makes photo sorting easier than other apps. Not easier than Google Photos though
Pricing: $4.99/month
Google Photos Alternative #8 : Piktures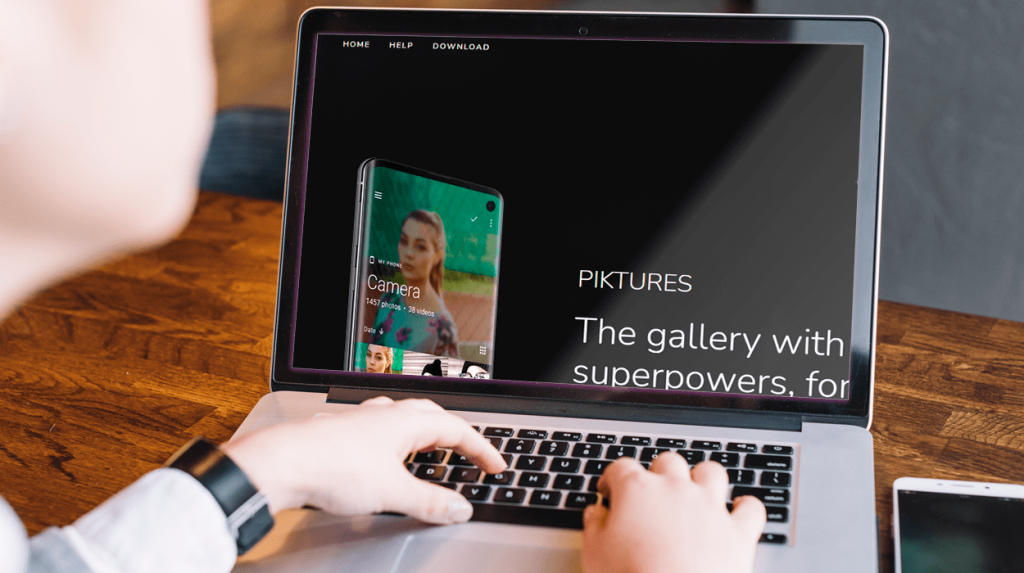 This Android-only app offers a very basic plan for its free version. This Google Photos alternative is basically a gallery app for your phone although; it does arrange your pictures according to date and time.
Key features:
Piktures has an excellent user interface which makes users attracted to this app
The calendar view helps users view how many photos they have taken in a particular week or a month
It helps users sync the photos to Dropbox and Google Drive but only on its paid version.
In the basic plan users can add GIFs, photos and videos
Pricing: This app is completely free of cost
Google Photos Alternative #9 : Adobe Bridge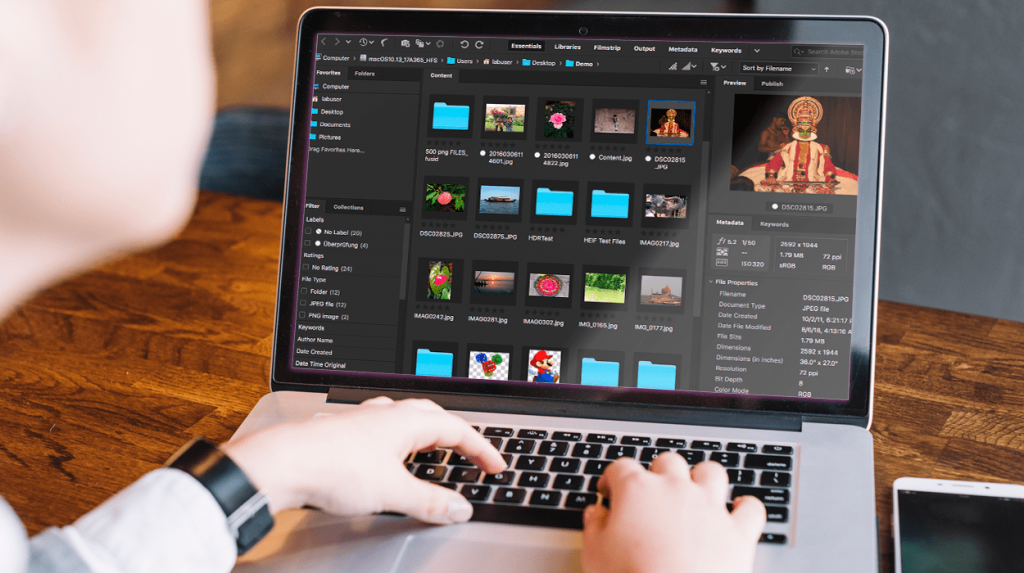 Adobe Bridge is a photo app for particular usage on the desktop. This Google Photos alternative is used as a transfer app from the camera to the desktop, instead of connecting your phone by a USB cord.
Key features:
Some of its advanced features include colour management, panorama support, HDR support, watermarking and batch renaming or resizing.
It is ideal for the professional photographers who use DSLRs for shooting pictures or videos
It makes photo transfer from camera to desktop easier than ever
Pricing: $9.99-$69.99/month
Google Photos Alternative #10 : Piwigo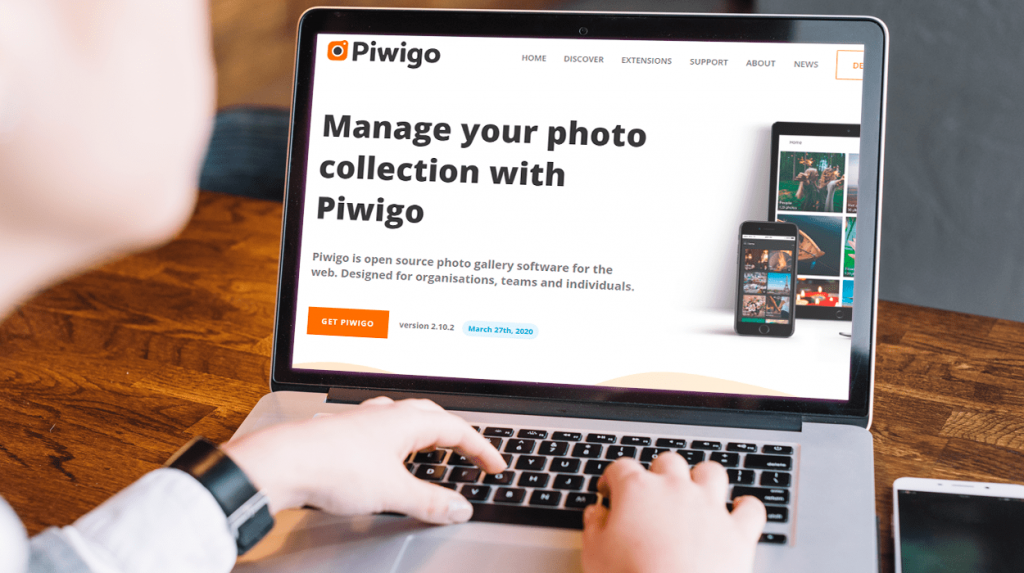 Piwigo is more of an advanced app for professional photo shoots or videos. It manages photos for small to large-scale businesses. This Google Photos alternative has features that allow users to categorize photos with respect to the author, date-time, location, and other tags
Key features:
You can use it is a backup tool or for displaying your work
The people with whom you share these photos with, can comment, rate and mark your photos as favourites
Team members can be added to a company account which is shared for keeping all photos in one place
This app offers end-to-end encryption which ensures security of the content uploaded on the cloud.
Pricing: It is absolutely free.
Conclusion:
Due to the limited storage options from June 2021, users are searching for alternatives to shift to. So to make this shift easier, refer to this list of top 10 Google Photos Alternatives whenever required. These apps have their own flaws but currently, they are the best in the market.
The paid version is inescapable in almost all of the apps but for increased privacy it is necessary as well. So you need to choose the app which best suits your requirement.
So it ultimately depends on you. Whether you want the premium version of these apps or whether the basic plan fulfils your needs.
Let us know below if there are any more apps which should have been there on this list! Thanks for reading.